Waterproof Family Outdoor walkie-talkies RT45P is the new model from Retevis. It is the waterproof IP67 license-free radio, with FRS and PMR446 versions for you to choose.
It is similar to the model RT45 entry-level family outdoor radio, but RT45P adds some features, making it better to use for outdoor hiking, camping, kayaking, and others.
Let's familiarize the RT45P waterproof family outdoor walkie talkies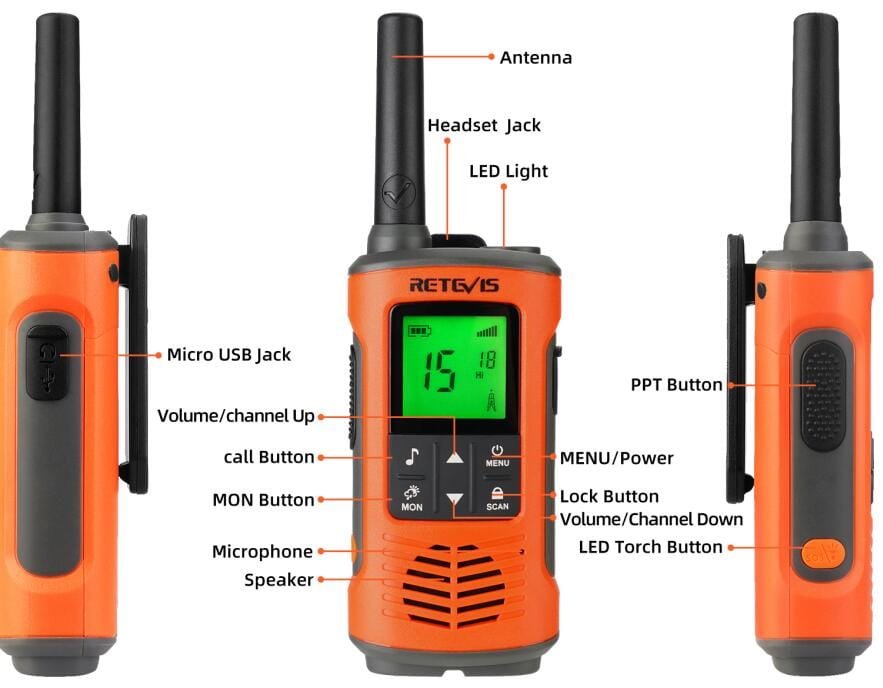 1, Color
Retevis RT45P comes in orange and black colors. A bright color, even if accidentally thrown on the grass, can be quickly found.
2, Display
With the display, you can check the radio information from the display. You can check the working channel, another standby channel, the battery power, and other menu settings.
3, LED light
RT45P is an outdoor walkie-talkie, so the flashlight is very important for emergency use. It will light your road when you are out in dark.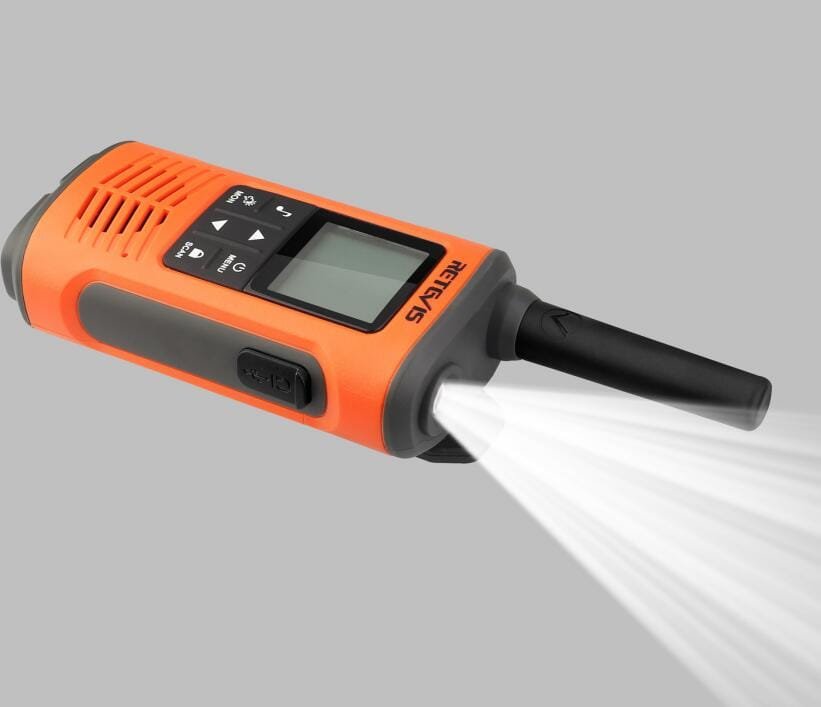 4, Headset Jack
RT45P can use the microphone headset, put your radio on your shoulder. Easy to talk with others by earpieces.
5, Belt Clip with the Whistle design
RT45P has the belt clip, but not only the belt clip, but also a Whistle. When in case of an emergency, remove the belt clip and use it as a whistle.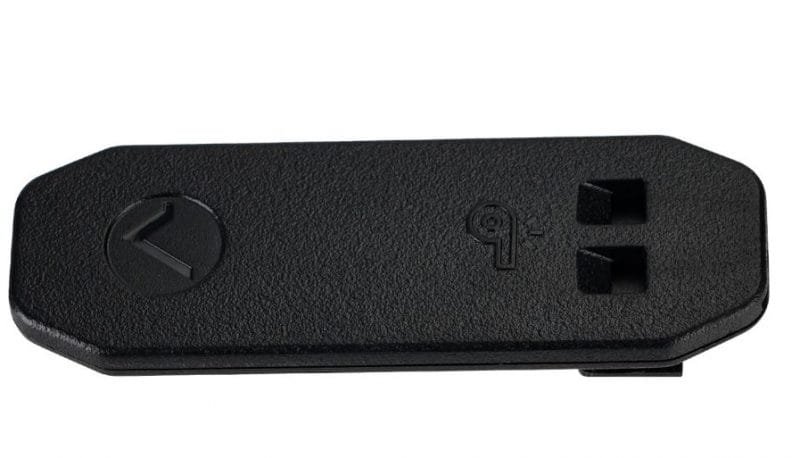 The important features that will help your outdoor adventures go more smoothly
1, Waterproof
RT45P waterproof walkie-talkie, with the IP67 rating, help you to keep connected whether on land or at sea. The best waterproof walkie-talkies for kayaking, fishing, and other water sports activities.
2, Dual Watch dual standby
Dual Watch 2-way radio, can help you monitor two channels at the same time! If you want to standby two channels at the same time, this function will help you.
3, 10 groups call tones
If you want to distinguish different channels that call you, you can set different call tones for different channels.
4, FRS band with the NOAA weather channels.
11 NOAA weather channels available, Getting to know the weather in advance. NOAA weather function keeps updated the real-time weather conditions by activating the NOAA function and selecting the right channel.
So if you are looking for waterproof outdoor walkie-talkies for your family, why not consider this Waterproof RT45P?