If you're a surfer, you've probably seen videos and posts about family farms that are huge and have special farming machines to help them do their jobs. But fast communication is a real problem, and if you follow Farpoint Farm's YouTube video, you'll see that he's showing off a lot of two-way radio information. And we are also focusing on farm communication. So, now, the best farm communication solution for you.
For American farmers, the GMRS radio solution should be the first choice.
You can only apply for the operating license to use it in law, and your family can use it both. So, it is not expensive for family farms. And GMRS radio has 30 channels, and the first 22 channels for talking, and the last 8 channels can connect the GMRS repeater. And as we know, the communication range is limited on radio, so the repeater can provide a better solution.
RT97 repeater+RT76/RT76P portable handheld radios+RA25 mobile radios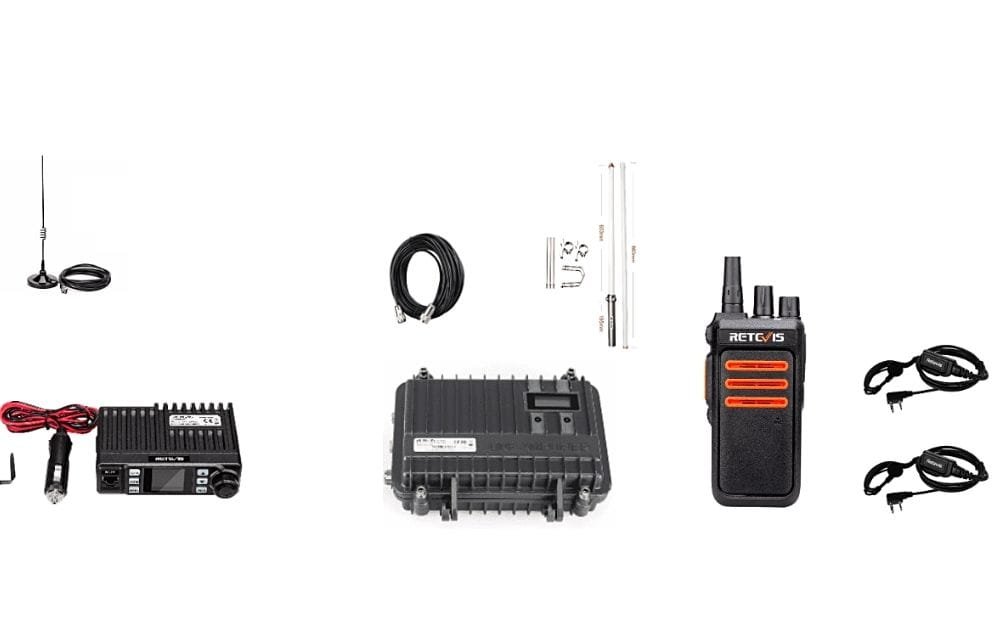 You can install the RT97 repeater in the warehouse or toolroom. It helps users extend the range of their GMRS radios.
And if you have to drive farm vehicles to the field. The mobile radio RA25 can install in your car to keep in touch with each other.
RT76 with no screen on the radio, if you are worried about the destruction of the screen, you can also use the RT76. However, if you need a screen to check the information on the radio, you can choose the RT76P. Also, you can also choose other GMRS radios according to your needs. Like RA85 radio with screen and keyboard, RB27 colorful radio with screen and functional buttons, RB17P radio with 60 channels.
Accessories can be used on handheld radios and mobile radios, like earpieces, mic, and programming cable, and the antenna can be used on mobile radio.
For European countries and other countries, the license can support more opportunities.
As we know, the license-free radio PMR446 and FreeNet can be used in European countries and the United Kingdom. However, the highest power is 0.5 watts, so the distance is not longer than licensed radios.
If you need a range of up to 3km, a licensed radio will do the job. If you need a longer range, a repeater scheme is the best choice.
Licensed radio solution
We have some high-power licensed radios with long-distance, they are RT29 heavy duty radio and RB25 digital radio. According to the range test, the call range can be up to 3 miles.
Repeater solution
Another model of RT97 is the UHF frequency band, but you can also choose the VHF frequency band if you want to use the VHF handheld radio or mobile radios.
The RT29 is the hot sales licensed long-range radio for commercial and family. Because there are 4 types that can be chosen, waterproof UHF, waterproof VHF, water-resistant UHF, and water-resistant VHF, and 2 colors, orange and black. So, you can choose the right RT29 for your needs.
RB25 is a digital UHF radio. It is simple and high performance for farmers. Digital mode can bring clearer sound. However, if you want to connect to a repeater, make sure your repeater supports the digital mode. Like the RT97P repeater. And you can also choose the private call, group call, and all call.
Of course, if your radio license allows the use of devices in this frequency range, then you can safely choose radios, repeaters, and solutions. For American farmers, GMRS is just one more option.
If you really need this program for you, please feel free to contact us.