Walkie talkie plays an important role in instant communications. Some young people may prefer fashionable business walkie talkie, Retevis developed Retevis RB28, we belive you will like it.
What's the appearance of fashionable business walkie talkie RB28?
It's pure black color, only 3 buttons at the front interface, and a short antenna, that many customers prefer it because not easy brokendown when using.
Not like some model that has many keys and buttons, this radio is simple nice and fashionable look.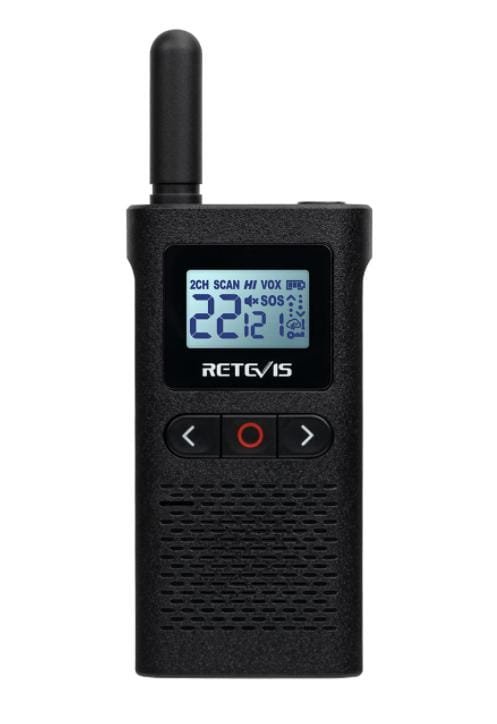 Now let's see the advantages of Retevis RB28:
1.FRS 22 channels. Totally license-free in USA.
2.Very easy operarion: with only 5 buttons on the device, even people that are not very familiar with electronics product can use it. LCD display enable you adjust some basic function easily, without the assist of computer.
3.Call ringtone (10 group) where it makes a tone, knowing the other person is trying to call.
4.Audio Compand: it makes your communication tone more clearly.
5.VOX function: make your hands free when communication
6.Compact size: easy and convenient to carry
7.NOAA function: if you are using the walkie talkie outdoor, or in special weather like flooding, earthquake, hurricane, etc. it's essential to have walkie-talkie like Retevis RB28/RB628 with NOAA function, you can receive the NOAA channels, and prepare ahead of time.
RB28 can be used for business or outdoor, like hotel, restaurant, secuity, housekeeping, hiking, camping, fishing, etc.

If you have any questions, please leave a comment below.