NBDR Digital Radio RB25 is a special digital two-way radio. Neither DMR radio Nor P25 or other radios. It is a special digital mode walkie-talkie, we called it NBDR.
But it supports group call just like the DMR, but the operation will be easy than the DMR radio. Group call can be widely used for business and teamwork.
When you want to build a team, and want to talk with each other in the group, this function group call will help you easily. When you set the group call, anyone can talk and listen to the group.
Here I will tell you how to group call.
For group calls, please make sure the channel is under digital mode. So we all choose Channel 1 as the example:
Step 1: Choose the Call type and ID
Group Call.  And below this, you should fill in with the number, it should be the same as the Rx List ID. In the above picture, I choose the group call and fill the 900000 in the blank.
Step 2: Choose Rx List 1
Please make sure your two or more Digital radios RB25 with the same RX list.
Step 3: Click the Rx list to edit the ID
Please make sure your two or more RB25 radios RX list with the same ID.  If you all choose RX list 1, please make sure the IDs are the same, then they can talk with each other.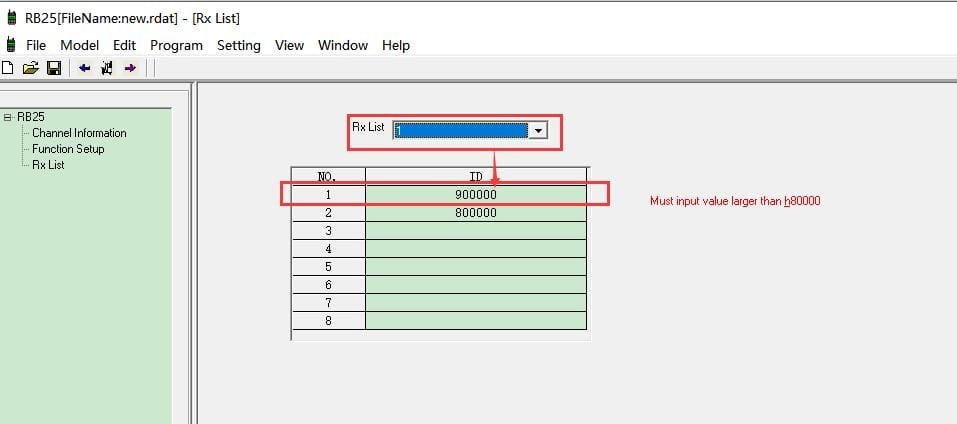 Then that's all. Your two RB25 digital radios can talk with each other.
Please note: If you want to make a group call, please make sure your two radios with the same RX list and IDs. Then they can have the group call.
If you have any questions about this NBDR digital radio RB25, please leave a message or contact us.