New Marine Radio Retevis RM01 for Maritime recreation, the outstanding characteristics are cheaper and easy to use. However, you might wonder if the quality is up to par. And how many functions can be used? And what can we do with it? This blog is mainly about the functions and features. Here we go!
Know the buttons and jacks.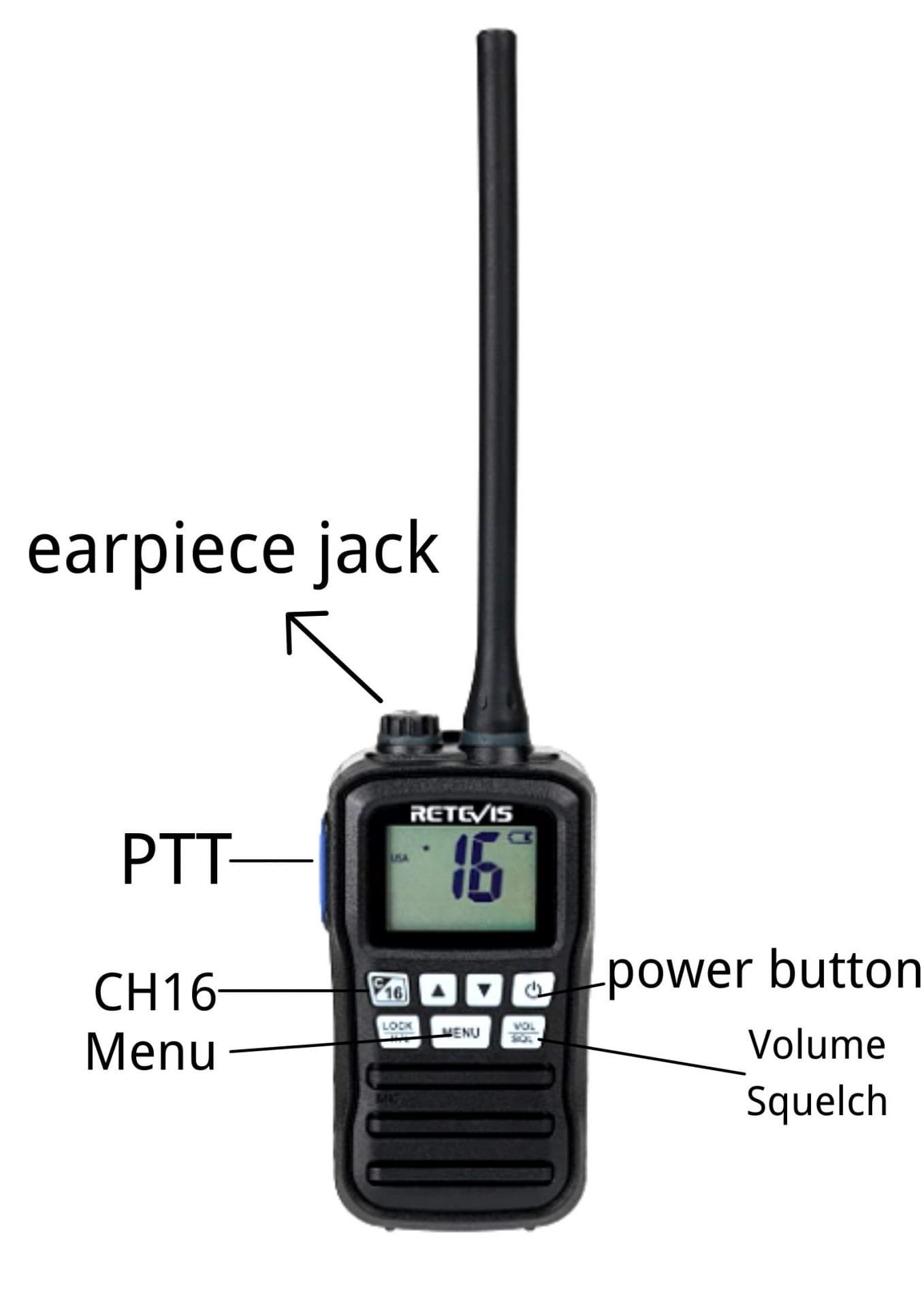 You can program it on the radio, you can search the function in the Menu list.
And the CH16 is the emergency alarm channel, if you need help, you can press the CH16 button to ask the Coast guard for help.
And the Volume/Squelch button can adjust the volume and squelch level to make the sound clear.
What are the main functions and features?
LCD screen and multi-function keyboard.
AC charging and DC charging, convenient charging.
IP67 waterproof.
3 channel bands: US, INT, CAN.
CH16 one key for call. Get help quickly.
Monitor, Scan, and dual/tri watch.
The NOAA weather forecast and alert receiver.
Rechargeable batteries.
Vibration Drainage function.
Floating function.
To compare with RM40, the common functions are the same as it, if you need more functions, please reference RM40 Marine radio.
How to distinguish the mark when display: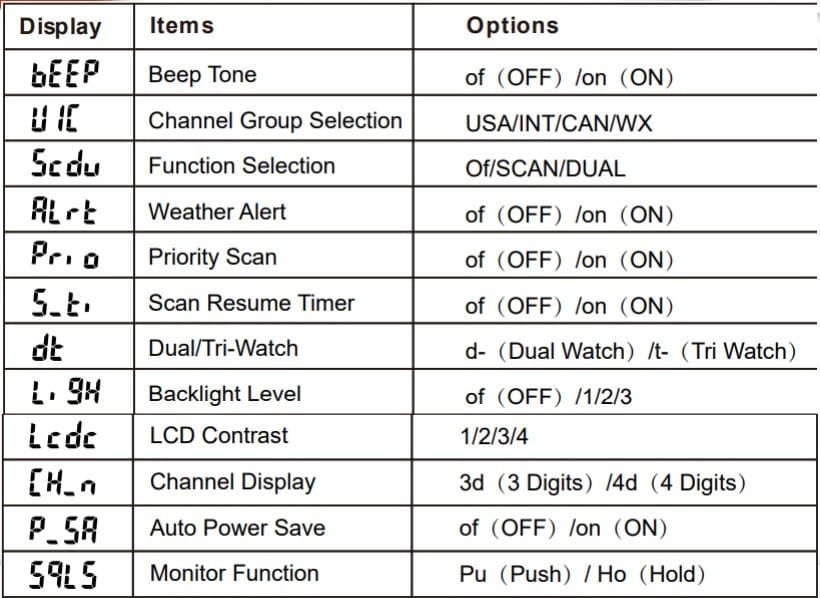 Where can we use it?
Onboarding/ the sea clean: The sailers or the workers can use RM01 to talk to others.
Sailboat/Kayaking: For those who love sea sports, maritime aircraft are more suitable than ordinary waterproof walkie-talkies, which are more suitable for use in river areas and have better corrosion resistance.
Are you interested in the new Marine Radio RM01 for Maritime recreation? If you need a discount, please contact us.