Many customers are interested in Retevis RB25, because it's a very economical high power digital radio.
Some customers asked us how to set RB25 group call, today, we will learn together the steps.
First we may ask, what is group call?
1.What is group call?
Group call is a wonderful concept and technology, which is effective manner on initiating communication within the group.
If you want to have a conference call, and let more than one people join in a conversation and share information, you can use the walkie talkie group call function.
If you're on a group hike, you can use the group call function of walkie talkies to keep in touch with all other members, Keep abreast of weather information, And other information published by the team at various locations.
Please check RB25 Group call setting steps below: 
1/ please download and install RB25 usb driver, then download and install RB25 programming software in link below:
https://www.retevis.com/rb25-high-power-uhf-digital-radio-compatible-with-analog-mode#
After usb driver install, please check inside "device manager" on your PC, make sure there's port shown, that mean USB driver installed successfully.
2.  In radio A:
Click Settings–> Choose Comm Port–> Click ok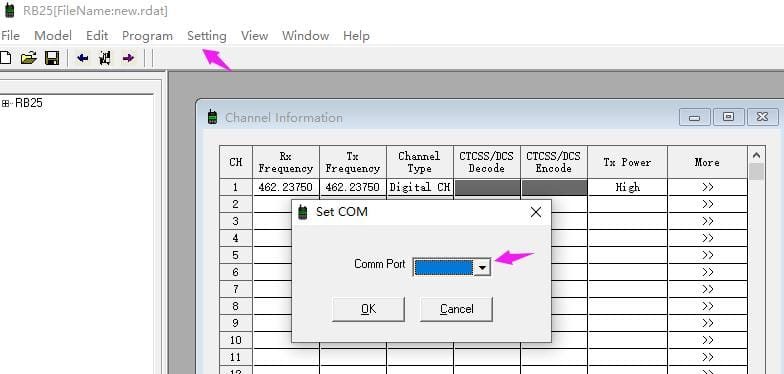 3.click " read from radio" inside Program column.

4.Set Group Call ID inside RX list, you can set 8 groups inside one RX list.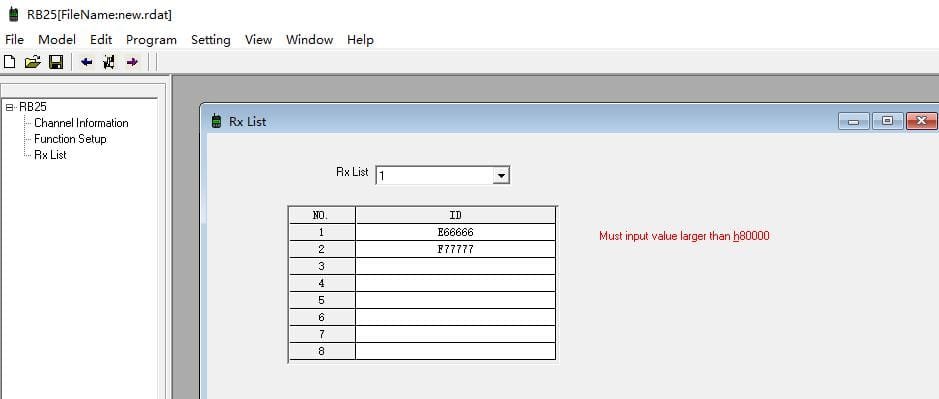 4.Edit RX frequency, TX frequency, Choose Channel Type to be Digital Ch.
5.Click More: choose Call Type to be: Group Call,choose RX list to be 1, and write group CALL ID you want to talk under: such as E66666

6.Then please set all other COMMUNICATON radios with same SAME steps as above radio A is ok.
Same RX( receive)  frequency, same TX ( transmit frequency), choose the channel type to be "Digital CH", and click " More" in the communication channel,  to  set same RX list, same Call type to be Group call, and same group call ID to be E66666
Then one radio press PTT on the group call channel, all other RB25 inside same group can can hear it. This way, group call set successfully. Thanks.