How does RT29 communicate with RT22?
Both RT29 and RT22 are our best-selling models. RT29 is widely welcomed as a long-distance walkie-talkie. RT22 is small in size and has good call quality, which has been well received by people. So how do RT29 and RT22 communicate with each other?
For analog radio communication, just set all communication channel with same frequency and CTCSS/DCS is ok.
For example:
Radio 1: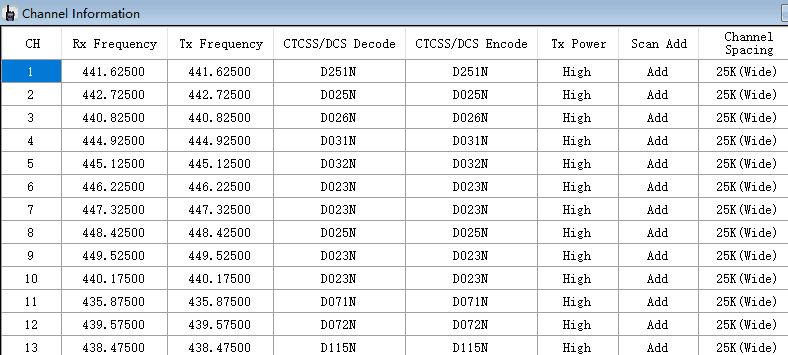 Radio 2: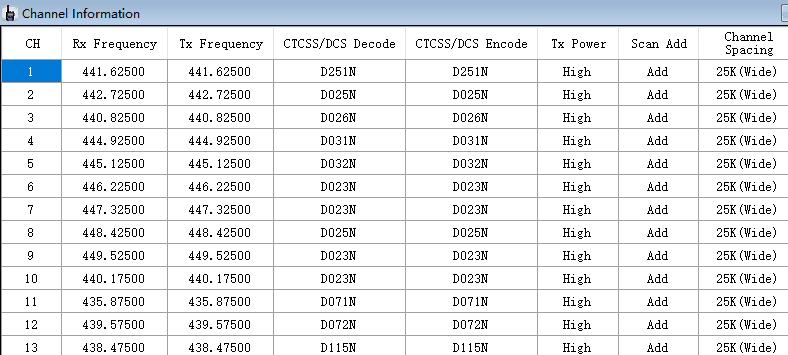 The frequency of Radio 1 and Radio 2 and the settings of CTC/DCSS are the same, you need programme inside software.
1. Please install RT29 firmware and software, you can find it under the support page: https://www.retevis.com/rt29-long-range-waterproof-walkie-talkies-handheld-two-way-radios#A9140AX1

2. You need a programming cabel(J9131P): https://www.retevis.com/usb-programming-cable-for-ailunce-hd1-dmr-radio/
3. Connect your computer and the radio with the programming cable, and make sure all connections are tight, in good connecting status
4. Open the software and your radio, click "setting", "set com", choose the correct port. You can find the port you need to select from the device manager.
5. Click "Read", the radio's information will be read.
6. Set the same frequency and CTC/DCSS as RT22.
7. Write to the radio. Then all dates will be saved to radio.
If you have any questions, please leave messages below.