Walkie talkie is a convenient communication device, it's essential when you need communicate frequently with your partners. If you choose a business two-way radio for your commercial activity, it will make you work in higher efficiency, and make your employees work more safer.
What features should business two-way radio have?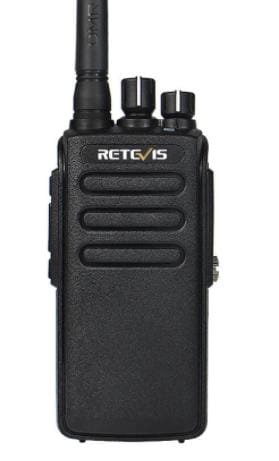 1.Most customers choose walkie talkie that is black color. Because black color is more formal color, colorful colors seem not proper in a serious business field.
2.Radio without display is more favorable. For business communication, normally the frequency, and functions are presetted by admistrators, employees are not allowed to change the settings by themselves, in case the frequency mess, people can not communicate in time. So radio with no display or keyboard to change the settings, is a good choice for business radio.
3.Digital business radios is more suitable for protect your conversation content. Digital radio has encryption function, mostly have 16 digits basic encryption and 32 digits enhanced encryption selectable. Encryption function in digital radio, makes your conversation more private.
4.Water proof is also a very good feature, because not all business activities are indoor. Like concert security, parking, event service, many business activities are outdoor. Then waterproof radio to resist rainy or wetting weather will show its importance when using.
Retevis RT81 UHF High Power IP67 DMR Radio have all the features for business two-way radio mentioned above.
RT81 is very favorable for business use, currently Retevis has developed its upgrade version, that is 2 time slot, that will have higher frequency utilization rate when connecting to repeater.
If you are interested in RT81 digital business two-way radio, or any inquiries, please feel free to leave message under the post.