A dual-band DMR radio is something that has been on many people's wish lists for quite a while now. The hottest dual band DMR radio to be released in 2017 should be the Ailunce HD1.  Why HD1 can attract many hams attention, I think it because HD1 have some specifications what other DMR radio cant do.
Some of the important Ailunce HD1 specifications:
1.Dual-band: 136-174 and 400-480 MHz. Frequency only for hams.
2.Under VFO mode, can write frequency via the keypad. Long press "Exit" switch digital and analog mode.
3.True-2-slot:Provide 2-slot communication which allows for 2 talk paths on 1 frequency. ( also called DCDM, allowing two users to talk on a simplex channel at the same time.
4. DMR Tier 2 (Tier 2 is the standard that the amateur DMR networks use, so this is what you want)
5. Storage for approximately 100,000 contacts
6. Display the Caller ID, Name, City, State, etc.
7. Display three channel mode: frequency, channel, and name.
8. 10W Output power ,this is quite a lot for a handheld.
9. 3200mAh Battery capacity.
10. IP67 Waterproof and dustproof.
11. Battery percentage is shown on screen.
12. Edit contacts, Radio ID, and turn on the radio in the menu.
13. Storage 32 IDs, and can edit, add and delete ID.
14. Three Scan method: Time, carrier and search.
15. Promiscuous function. Ailunce HD1 has the promiscuous function when you choose "ON", It will make you listen all the signal, even if you are not in the same group.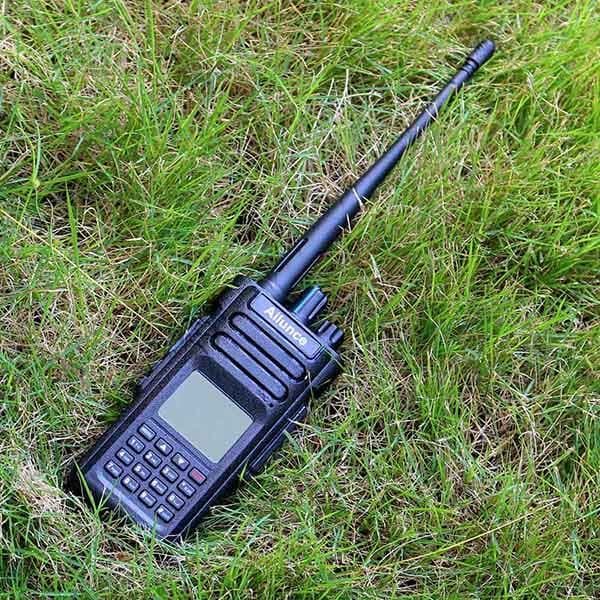 According to these specifications, HD1 will be a good competitor to other DMR radio. Every amateur should be deserved HD1.  If you want to know more information about HD1, you can follow our facebook page: https://www.facebook.com/ailunce/ or email us info@ailunce.com.