How to upgrade the firmware of Retevis RT83?
Retevis RT83 is a DMR business radio, IP67 waterproof and dustproof , GPS and no-gps can be choose from, with screen and keyboard can help users using more convenience.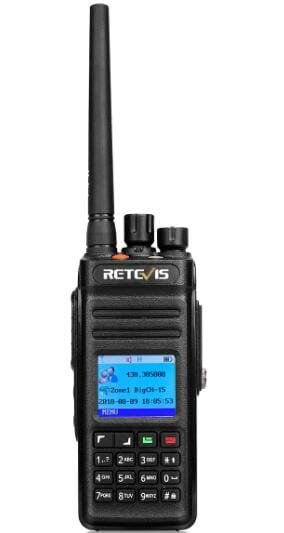 Some customers may also have the problem like this " I got an RT-83 with GPS model . I cant manual program frequency via keypad from manual guide. Seems to be bugged . when I go into radio TX freq , it was freeze and I cant edit anything except quit the page. Radio Software version : V0.76S_GPS. Can I request for radio program / upgrade software please?"
1/Your need a Programming cable:
It is necessary to connect the walkie-talkie to the computer using the programming cable, you can buy through the link:
J9137P: Programming Cable for Retevis RT83
2/Software and USB driver:
You can open the website and click the support, you will find the corresponding software:
https://www.retevis.com/rt83-ip67-waterproof-dmr-radio-for-businesses-with-screen-gps
3/How to upgrade the firmware of Retevis RT83?
1. Click to install the software of Upgrade the firmware "Sigle Line Upgrade2_3.exe"
2.After, find and open the Application Program "UpgradeTools", it will show the below:
3.Connecting the radios to the computer via programming cable.
4.Power off the radio, press the sidekey1 and sidekey2 at the same time, power on the radio( the indicator light will show red)
5.In the firmware upgrade software, "Fimware file"choose the right version of firmware, Click "Search"and choose the right port in "COM Port","Baud rate" choose 57600
6.Click"Write"to upgrade
7.After successful, power off the radio, then power on again, the firmware is updated already.
More to read : How to set RT83 group call?