How to Update the Retevis RT43 Firmware
Retevis RT43 is professional digital long range walkie talkies. It can perfectly replace the existing analog walkie talkies.RT43 is compatible with analog and digital, retaining all the functions of analog two way radio. At the same time the digital function is easy to operate and use. This blog mainly introduces how to upgrade the Retevis RT43 firmware.
1/Preparation before upgrading the firmware:
1. RT43 UHF DMR radio.
3. RT43 firmware and software.
You can open the website , choose the Country first, search the radio model, and then click the support, you will find the corresponding software, USB driver and firmware:
https://www.retevis.com/rt43-digital-signaling-function-uhf-dmr-radio

2/How to upgrade the firmware?
1.Install the firmware upgrade software, as shown below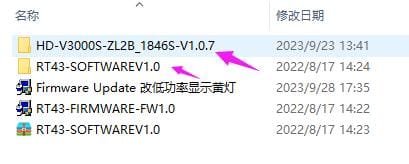 2.Turn off the radio.
3. Use the programming cable to connect the RT43 radio and connect to the computer.
If your walkie-talkie prompts to check the connection or cannot read or write the frequency, do the following troubleshooting first
A. When reading and writing frequency, make sure the walkie-talkie is correctly connected to USB and is powered on;
B. What system is the computer? Currently, the software only supports windows system;
C. Whether the driver is installed correctly, open the device manager, and whether the port is displayed normally
(My Computer-Management-Device Manager-Port);
D. Whether to select the correct port and the correct frequency writing software when reading and writing frequency;
E. Check the frequency writing cable, walkie-talkie and computer port, re-plug and try, or change other USB ports;
F. Some computer versions do not support downloading software on the C drive. You need to manually add a folder on the desktop and then download the software to this folder;
G. Change to another computer or programming cable and try again.
4.Select the port as shown below ①, click Update as shown below ②, and then turn on the radio to start the upgrade.
5.After the upgrade is successful, turn the radio off and on again.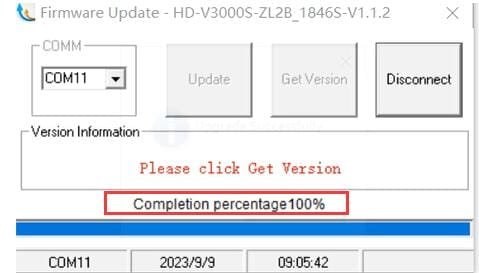 More to read: How to program your RT43 radio