We love walkie talkies, not only because they give us safer and in time communication, but also, most walkie talkies have FM radio function, which makes us to enjoy our free time.
For most FM radios on walkie talkie, we can only switch and browse the FM channels, when there comes some channels we are interested in, we stop and listen to the radio, sometimes music, sometimes maybe an absorbing novel. But next time we need switch between channels to "hunting" again the channel we listened last time. It seems time wasting.
While RT23 is a strong performance radio, you can save the FM radio channels into your radios. Next time, just switch the channel to what you pre-setted, then you no need spend much time in "favorable channles" "hunting".
How to storage FM radio channels on RT23?
We have 2 methods:
1.Memory the FM radio channels in programming software
Step 1: designate the side key to be "Radio", it stands for FM radio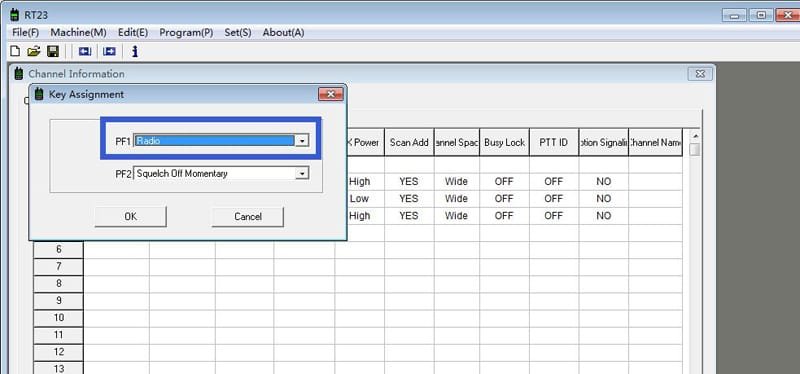 Step 2: Edit—Radio—Write the required FM frequency by hand into corresponing channels—Click ok—Write to radio
Step 3: press the side key 1. We come to FM radio interface. Short press VFO to switch to "channel mode", then the pre-setted FM radio channels is inside.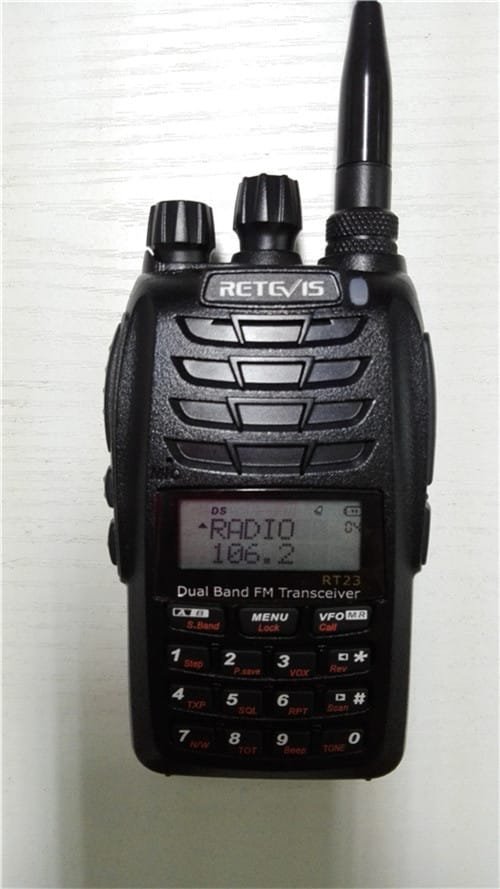 2.Memory the FM radio channels by hand on keyboard
Step 1: we still need designate the side key as RADIO, same as last steps
Step 2: press the side key 1. We come to FM radio interface. Short press VFO to switch to "frequency mode"
Input the frequency for FM radios that you like to listen to. Like 106.2Mhz.—Press menu—Press VFO for 2 seconds—
Channels will flash after 104.6Mhz.—switch the channel knob to select the channel you like to save—Press VFO for 2 seconds to save channel.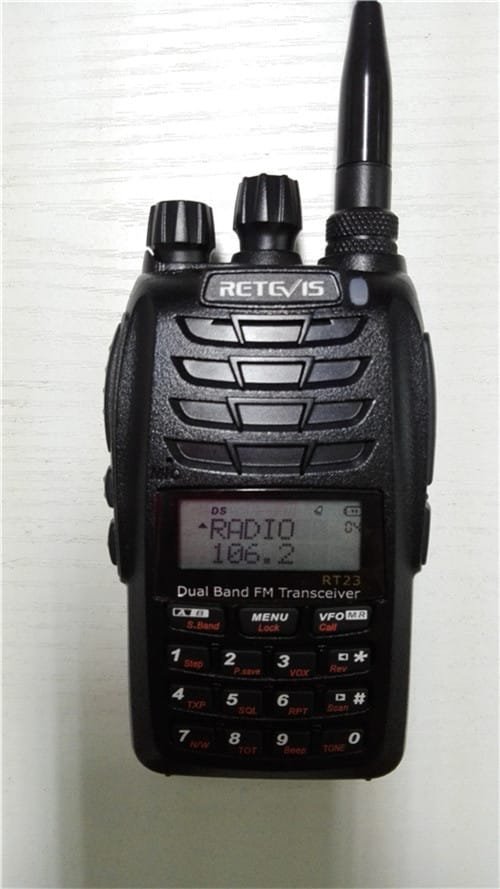 3. Wanna delete the "current" FM channel?
Press Menu key, at the same time, turn on the radio. You will see DELETE ? Show on LCD display, press MENU to confirm delete. Then this channel will not shown in FM radio list.
Relative blog for you reference:https://www.youtube.com/watch?v=ViiNcjesVR0
Wanna know more about RT23 FM radio settings? Please feel free to write to kam@retevis.com, we are always here to support!