In the last article, we discuss how to set RT43 private call. Today let's study together how to set RT43 group call.
Preparation: install RT43 software
1.Pls download and install USB universal driver and software for RT43 from Retevis official website
https://www.retevis.com/resources-center/
2.Connect your RT43 to the computer, using C9108A programming cable
(Pls note keep RT43 opened)
C9018A: https://www.retevis.com/2-pin-programming-cable-for-retevis-h777
3. Open RT43 software interface

How to set RT43 group call
Take RT43( radio ID:1234), want to group call HD1(A) and HD1(B)
1.Set the digital group contact in RT43 radio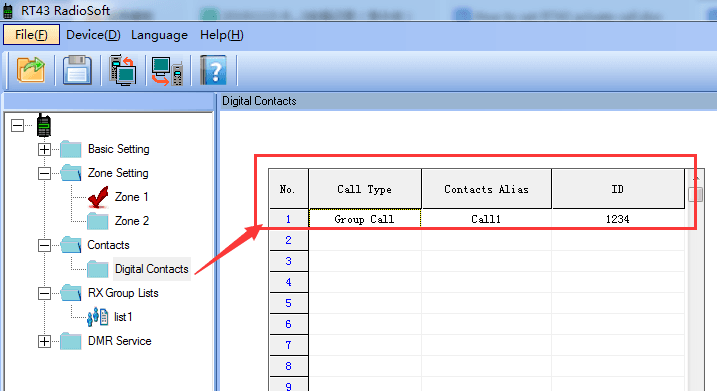 The Key point for adding contact call 1 to RX group call
2.Set communication channel information
Frequency: tx=rx frequency=413.23500
Color code: 1
Slot:1 (if connect to the repeater)
Contact name: call 1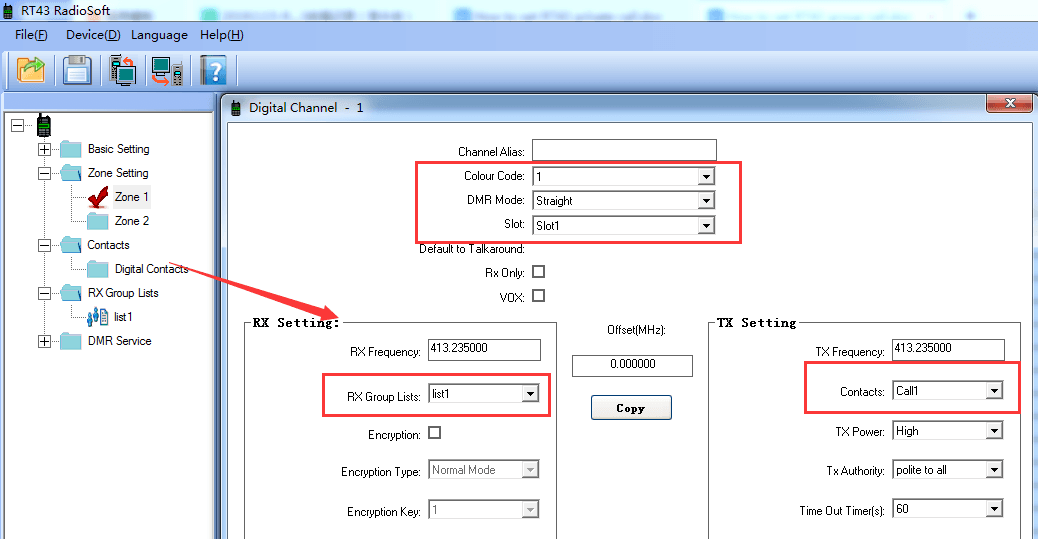 3. Write to the radio to save all information
4.Programme HD1(A) group call
A.Set the group call contact
Menu—>contacts—>Priority group contact 2(radio ID:1234, type: Group, name:call2)—>confirm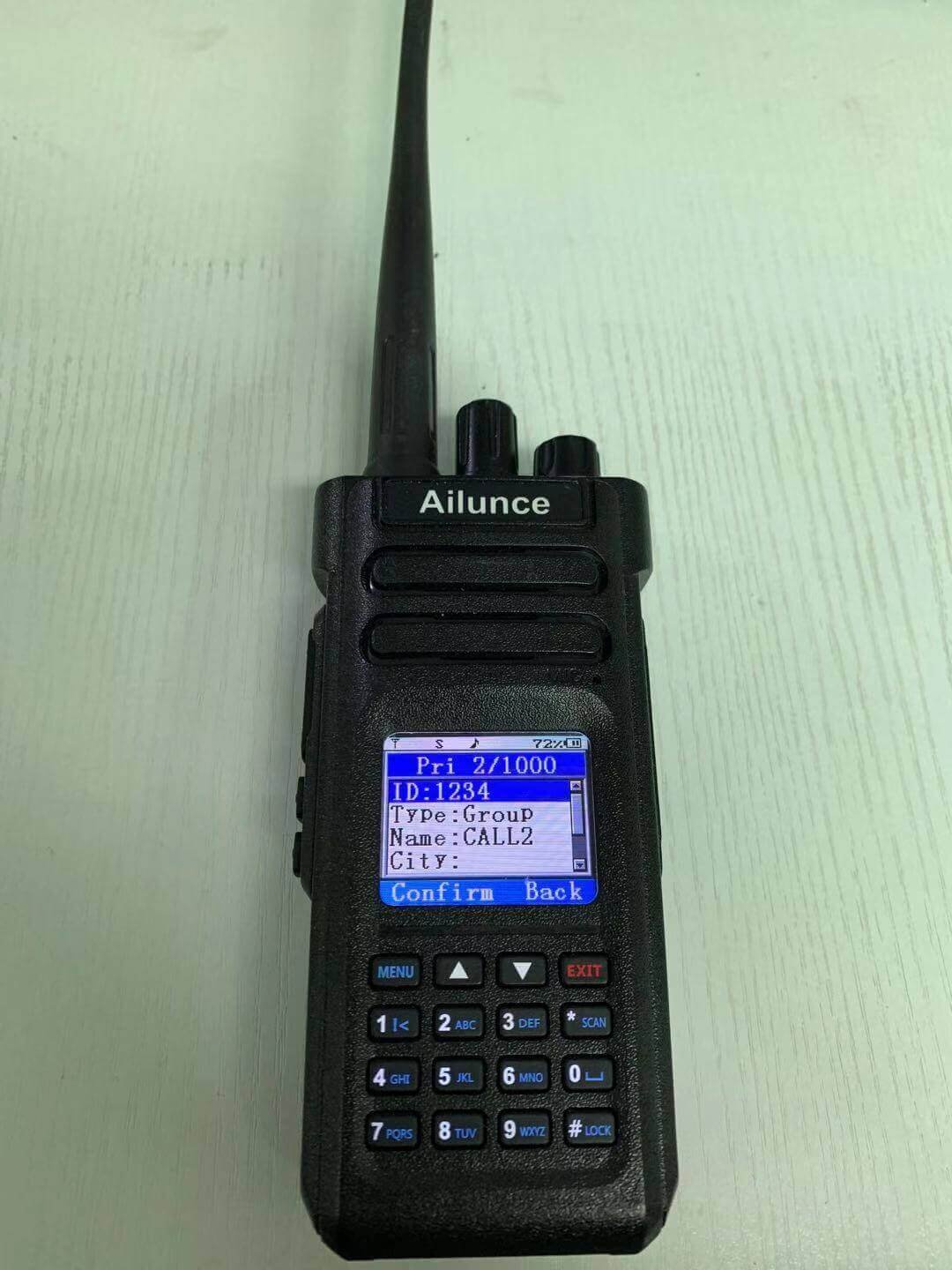 B.Set communication channel information by keyboard
Band A in VFO mode:
tx=rx=413.23500
Color code: 1
Slot:1
Contact name: group call 2
5. Programme HD1(B) group call the same operating steps as HD1(A) by keyboard
Test on group call effect.
Press RT43 PTT on any one radio, the other two will receive the communication. Group call realized!
After Done! any questions about RT43 group call, please feel free to contact us by email, vip@retevis.com