How to save the parameter settings of the Retevis walkie-talkie
The Retevis walkie-talkie has been set by default when it leaves the factory, and you can use it directly after receiving it. If you want to change the required frequency or other parameters, you can operate it through the programming software, and write it directly into the walkie-talkie after setting.
However, the digital radios has many functions, and it will take a lot of time to reset it every time. At this time, it will be much more convenient if we have directly written parameter settings.
So how to save the parameter settings of the Retevis walkie-talkie after you changed? Let's take the RT83 digital walkie-talkie as an example
1/Install the USB driver and Software
You can open the website and click the support, you will find the corresponding software:
https://www.retevis.com/rt83-ip67-waterproof-dmr-radio-for-businesses-with-screen-gps

(If you don't buy the programming cable, you can buy directly through the link:  RT83 programming cable:J9137P )
2/Reprogramme:
Please use the programming cable connect the radio and computer, then you can set what you need in the software: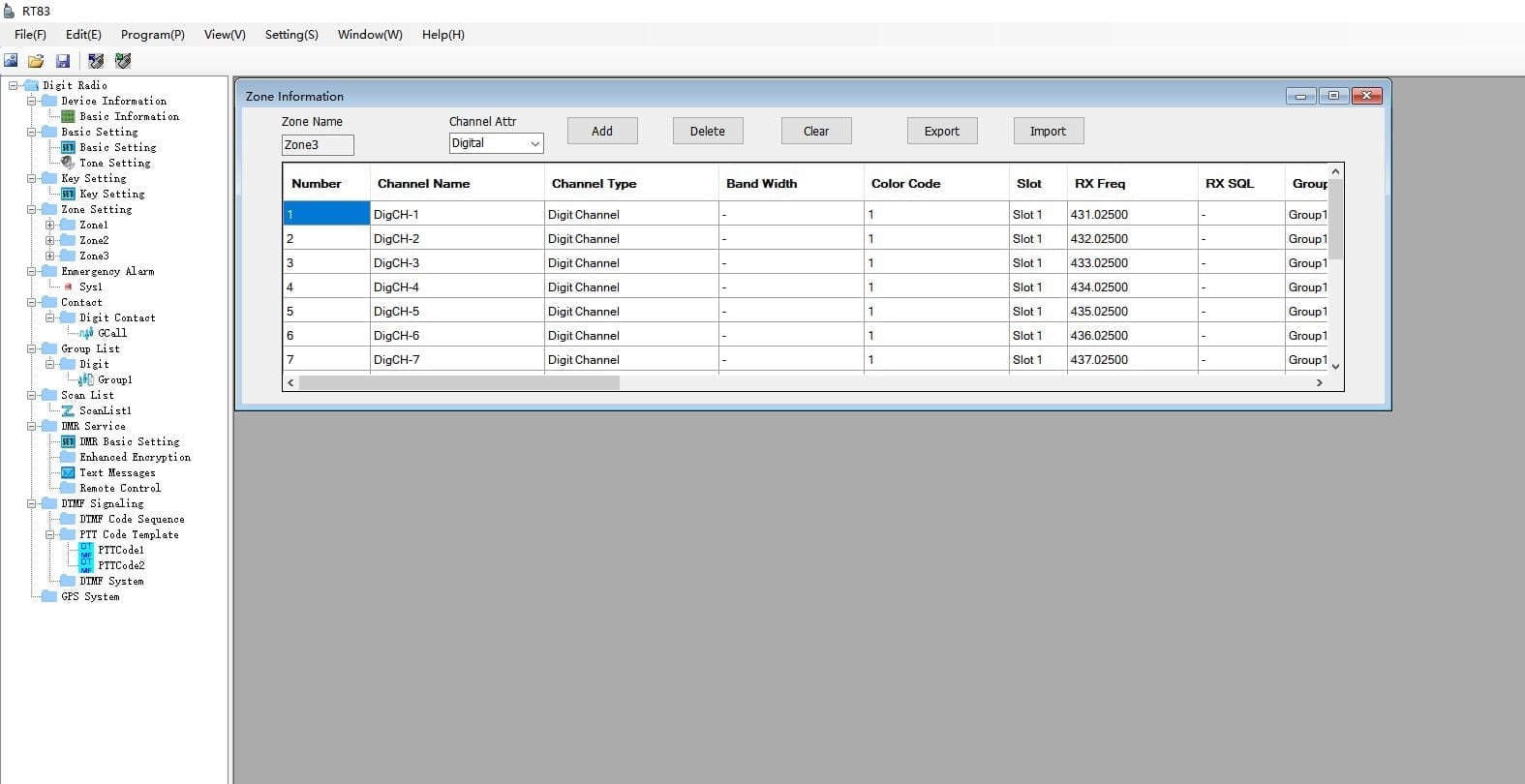 3/Save
After setting the parameters you need, you can directly write into the walkie-talkie, and then save it as a file (name it a name you are familiar with). When you use it next time, you can directly import this parameter setting to save time.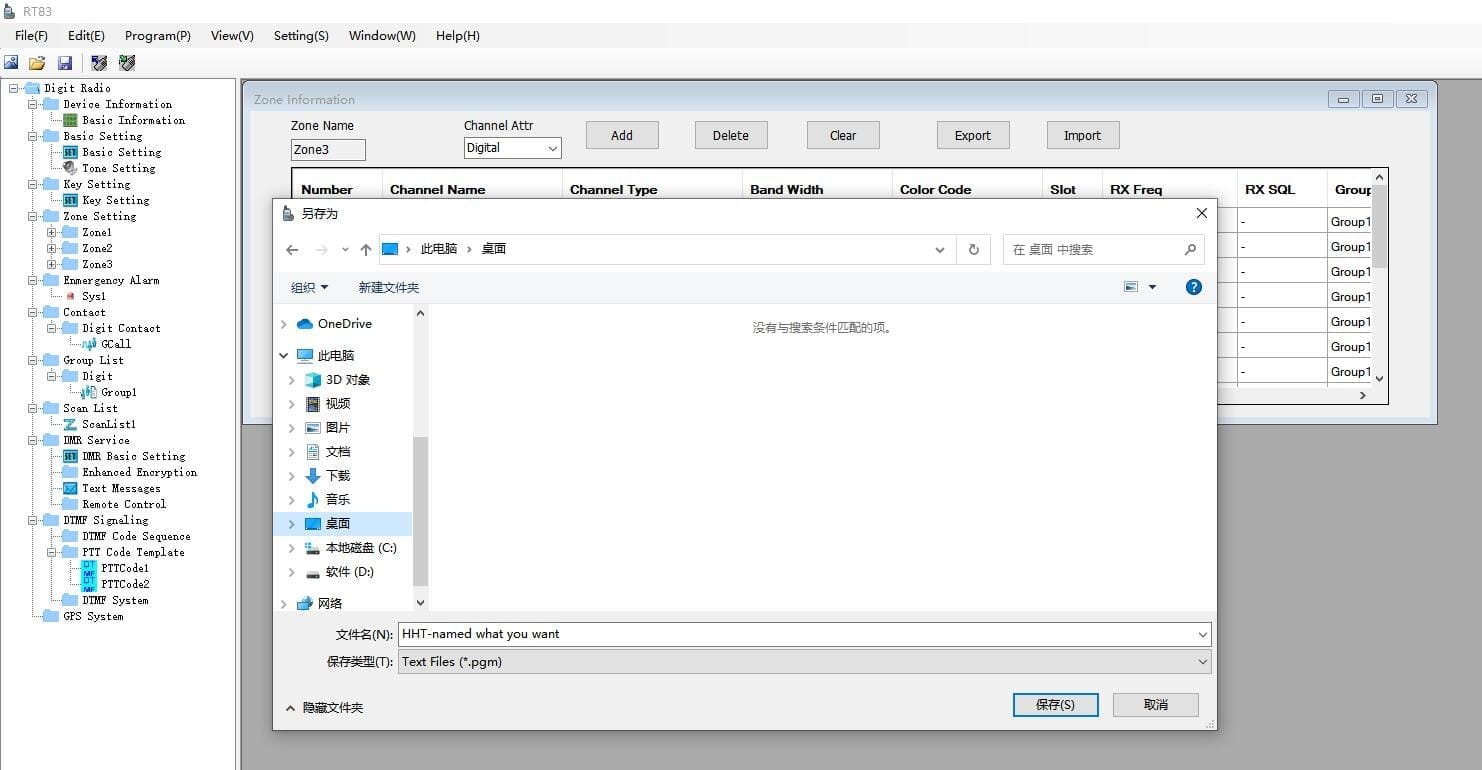 More to read: How to get default frequency of Retevis radios?