If we want to handle the business in the bank, if we want to go to the public service department for help, if we have to order tickets at the train station, theme parks, and other places where reception desks with partitions or masks are required. How to make communication clear and convenient? The best Dual-Way Interphone RT9908 can deal with it easily.
The first look and the usage.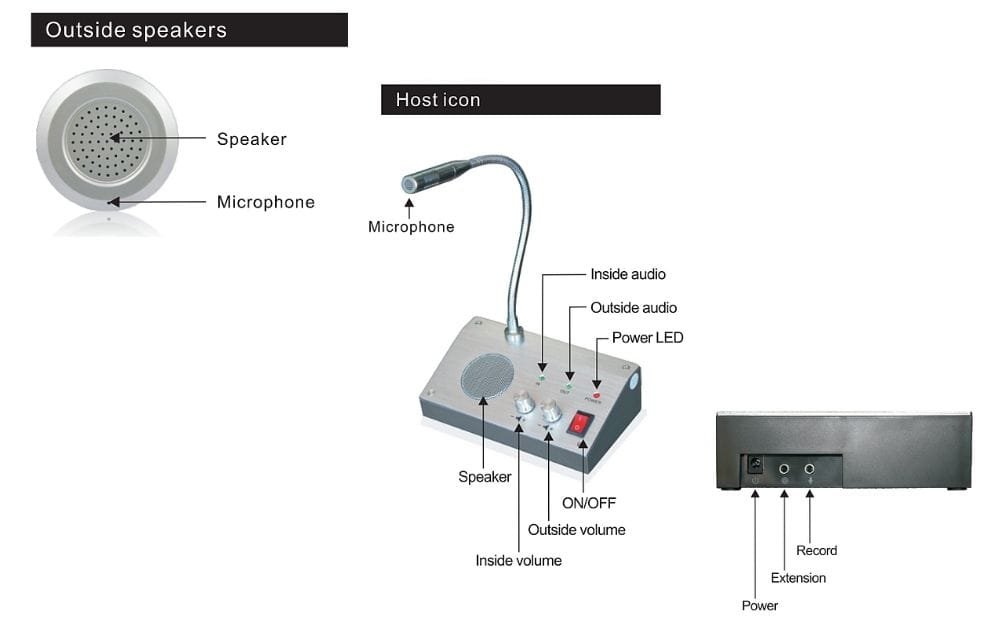 There are 2 parts to it, the host icon is used inside of the counter, and the operators can adjust the volume and turn on/off the device. And the outside speakers can be stuck on the partition with a speaker and Mic.
What does it offer?
Efficient transmission of sound.

When you wear a mask or speak through a partition, the volume and clarity of your voice are severely affected, which can reduce productivity. However, the dual-way interphone ensures clearer recording and playback of both voices. And has separate volume controls for both internal and external devices, to adjust the volume. According to the internal and external sound environment.

High-quality communication.

The advanced acoustic and electrical conversion technology can intelligently recognize speech, reduce ambient noise, and reduce the interference of surrounding devices to sound. The output power of up to 3 watts makes the sound louder and clearer.

Quick installation and use.

Just plug in the power supply, place the host icon inside the counter, connect the external device to the host icon. Stick it on the outside of the partition board with double-sided adhesive to start the interphone. It should be noted that internal and external devices should be kept at a certain distance. In use, the best range of speech is 20 cm for the host and 30 cm for the external device, which is the best distance to achieve the sound effects.
Quick ask and quick answer.
There was a noise. Consider the distance between internal and external devices is too close, consider increasing the distance between internal and external devices, or reduce the volume.
The audio of the external device is not amplified. First of all, please speak into the microphone, which is further down. Please speak within 30 centimeters of the microphone.
How to repair external devices. Install the external device in the specified position using the supplied double-sided tape.
How to use cable clip. Secure the attached cable clip with double-sided tape and push the cable of the earpiece into the notch of the clip.
And if you have any other questions or concerns about the RT9908 dual-way interphone, please leave your questions or opinion in the comment or email us.