How to programme RT22?
Retevis RT22 is with extremely thin body, light weight, short antenna. After long time wearing, still no burden on weight at all.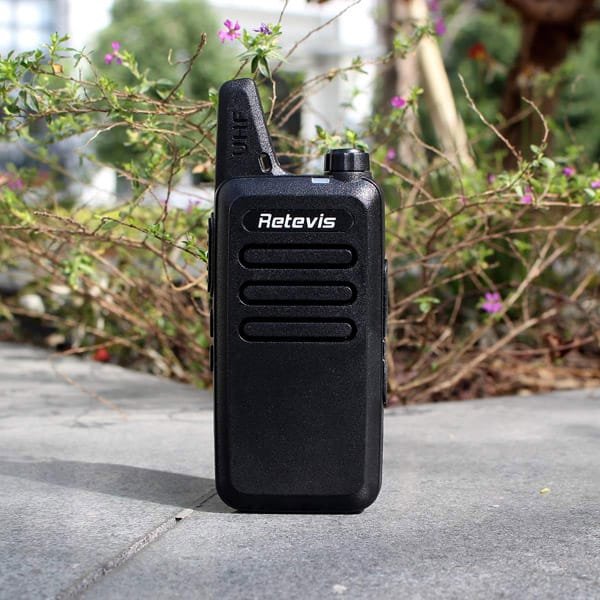 Now let's go to business, do you know how to programme RT22 when you get a new radio at hand?
Same Retevis radio model no. is with same default settings.
For new RT22, just switch the new radios in same channel, they can communicate directly.
Programme RT22 when you need make some changes:
Step:1 Please download and install RT22 USB driver (USB Universal Driver) in RETEVIS official website https://www.retevis.com/resources-center/
Step 2: You need a programming cable C9018A
Step 3: Connect your RT22 with you PC, using programming cable.
Step 4: Turn on the radio RT22.
Step 5: Now we come to RT22 software interface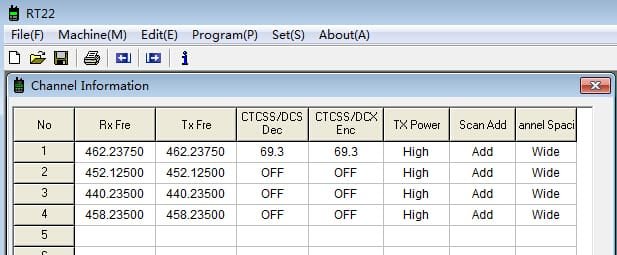 Step 6: Choose the correct communication port
(check in computer-device manager)
Step 7: Click" Read from Radio" in "Program" Column
Step 8: Write the date, such as "RX frequency", "TX frequency" CTC/DCS DEC and CTC/DCS ENC in to the channels
For example:
RX frequency:452.12500
CTC/DCS DEC: 69.30
TX frequency 452.12500
CTC/DCS ENC: 69.30

Finally Step 9: Click "Write to Radio". Then all datas will be saved to radio.
Need know more about RT22? Please feel feel to write to us kam@retevis.com, thanks!