Retevis RB18 /RB618 is a small size free license radio.  With the basic functions like VOX , SCAN, NOAA weather, it also have a dual PTT  button and USB charging cable. So it is very convenient to take out and being charged.  And through its software, you can edit the frequency and change the functions as you like. Today we teach you how to program the software of RB18.
Here is steps about how to program RB18/RB618 software:
First: You need contact us to download the RB18 software (our software only support the windows system) .
Second: Link your RB18 radio to the computer by a programming cable( C9018A) Install the software on your computer and open it, at this time, some customer say it is Chinese, here is a way to change the software to English: Click the "语言选择" I marked: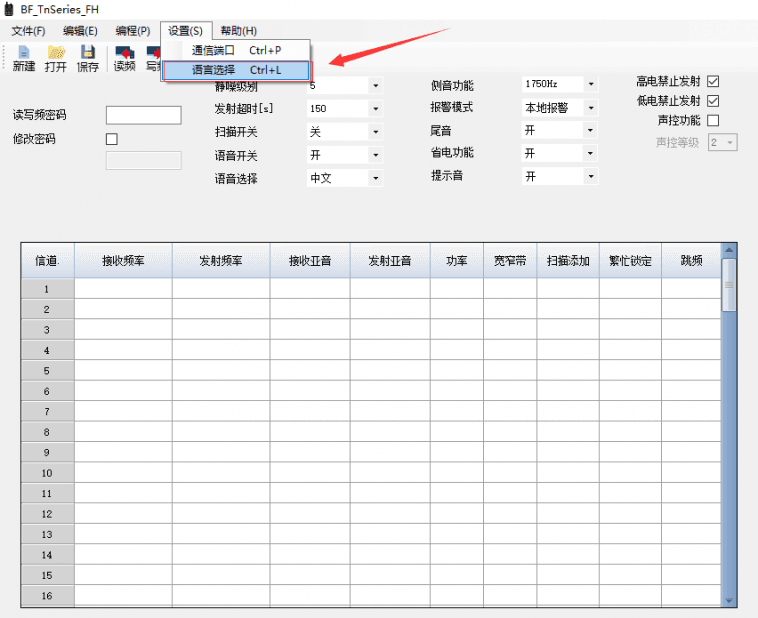 After you click , you will see as follows:  Click the "英文", then it will be change to English.
Third: After change to English version. Click the "Settings" and then choose the  right "COM" port , and then you can click "READ", the software will read from your radio.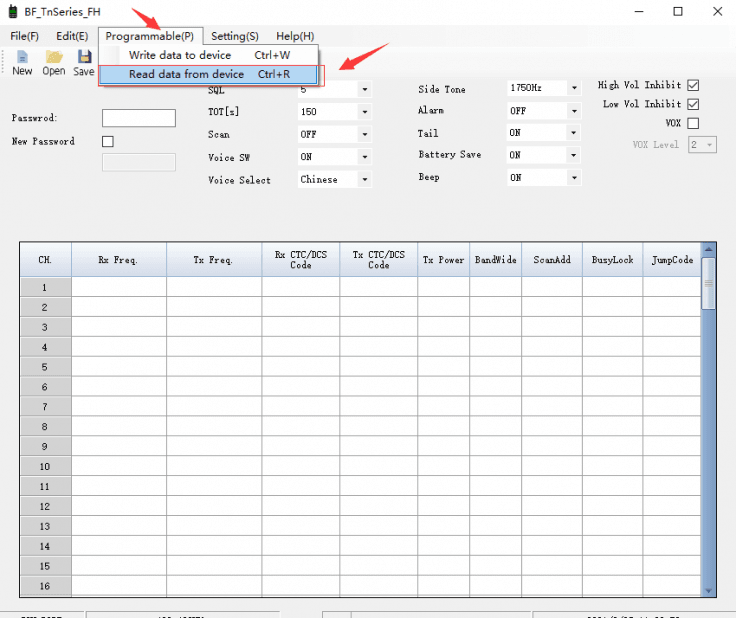 Fourth: After read successfully from the radio,  you can edit the frequency and choose to change the feature you like and define the key set to your own function.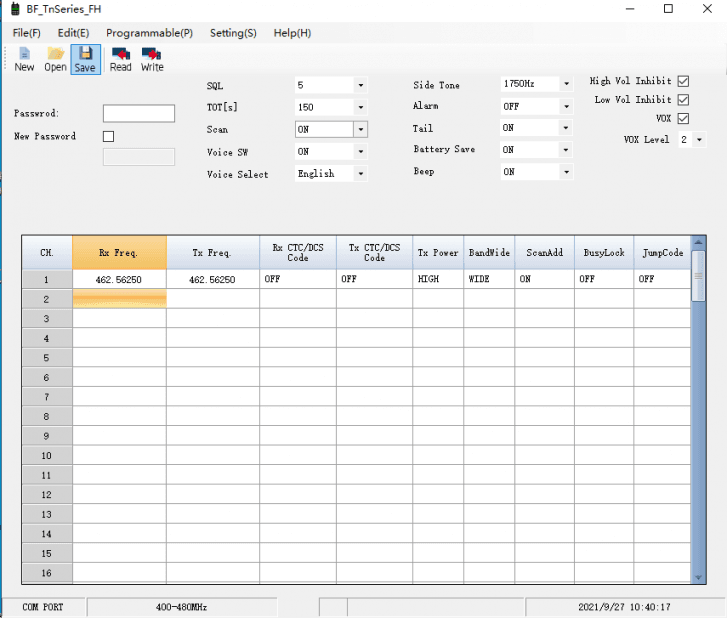 Four: After you change the function you like, then click " Write" , then the changes will be saved to your radio, you can reopen it and check if you successfully program the software of RB18.
Know more about RB18/RB618: