How to program RT71 DMR radio is very important!
Retevis RT71 is a UHF radio with both, digital DMR (true Tier I and II), with analog FM capabilities. This is a new version of DMR radio released. It offers a total of  1024 channels(Analog and Digital), can make the group call, private call and All call. Before using the functions of this DMR radio, you need to program it!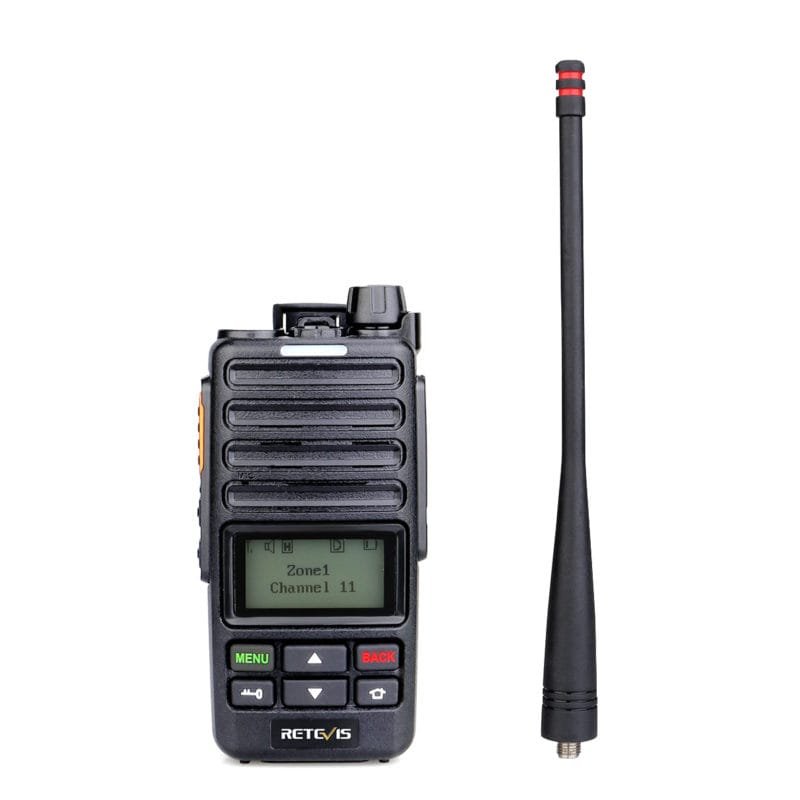 This blog will help you to program your radio once you get it!
What do you need to do?
1, Get the Retevis RT71 DMR radio
2, Programming cable for RT71
3, Download the RT71 software from Retevis website.
Note: Please make sure you get the right cable before programming. The USB programming cable has the typical USB Type A plug on one side (to plug into the proper USB-port of a PC) and a two pin "kenwood" connector to plug into the RT71 radio.
In order to not mix up the cable with cables of other radios, it is a good idea to place some permanent sticker onto the cable.
4, USB driver
Please make sure your computer has intalled the USB driver. If not, please download the driver from our website. Choose USB Universal Driver
Program your RT71 by computer
RT71 software: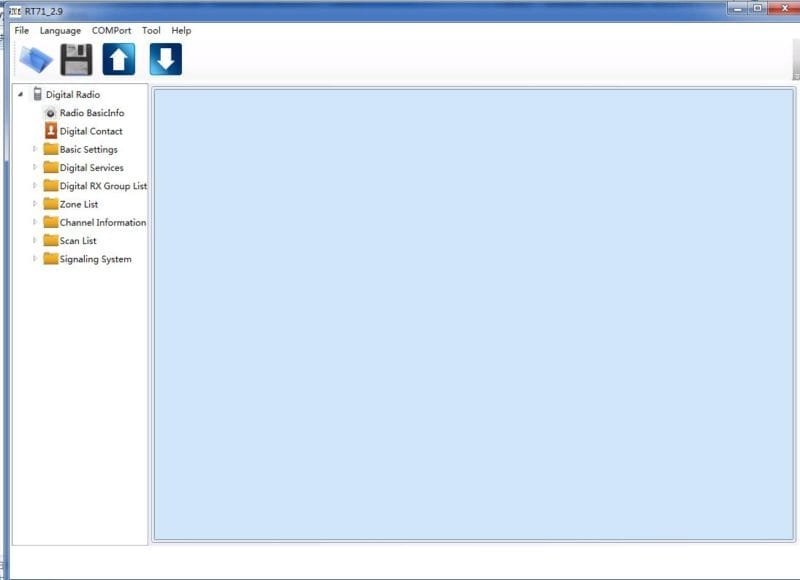 1, Set the basic settings
Setting: Radio name, radio ID, language, VOX, Mic level and etc.
Buttons: You can set the buttons and keys here, you can short press or long press to active a function.
Tone and Led: You can set the Tone, tone volume, DTMF tone and etc. And the LED set.
Menu item: check various functions. Those menu functions checked will later be displayed in the various menus of the RT71 radio. Those not checked will not be displayed and not become accessible on the radio.
2, Digital Services
You can edit the message, the encryption code and digital settings like Call hang time, Remote monitor times and others.
3, Channel information
You can save and edit your channel information.
4, Digital contact
For digital mode call, you need to set the digital contact, for group call, private call or all call.
5, Signaling System
Set the emergency system including system name, alarm type, alarm mode, etc.
6, Scan List
You can set the scan list, add the channel to your scan list, then when you active the scan function, it will scan. (Don't forget to choose the scan list in channel information)
Above are the steps about How to program RT71 DMR radio.
If any question, please contact us by leaving message below or email us: partner@Retevis.com