Do you have an RT97 repeater? Do you want to have a portable repeater to bring out or fix it on your roof and outside the building? RT97 is a small size and lightweight portable repeater than others.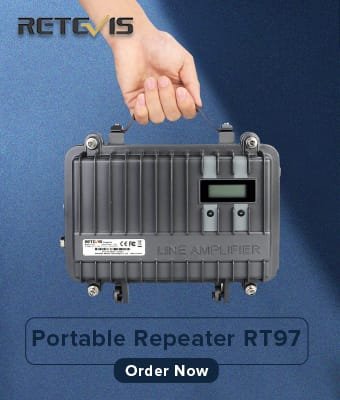 The main specification of the portable RT97 repeater.
Power: 10W
Frequency band: GMRS, UHF, VHF, customized.
Working mode: Analog RT97, DMR RT97P, and additional data connector RT97S.
And more parameters and information can be found on the RT97 repeater page.
How to modify or install it?
Case 1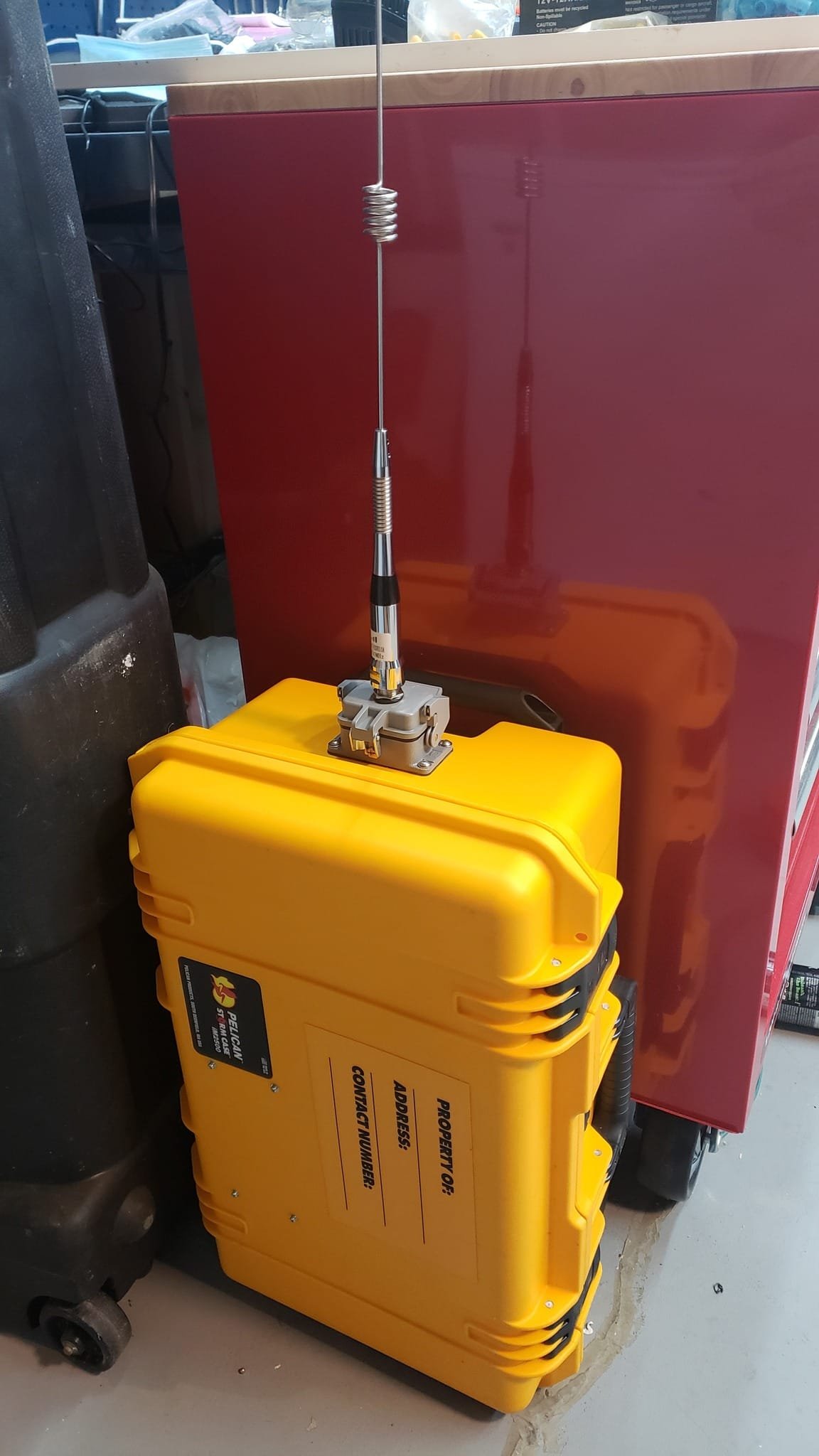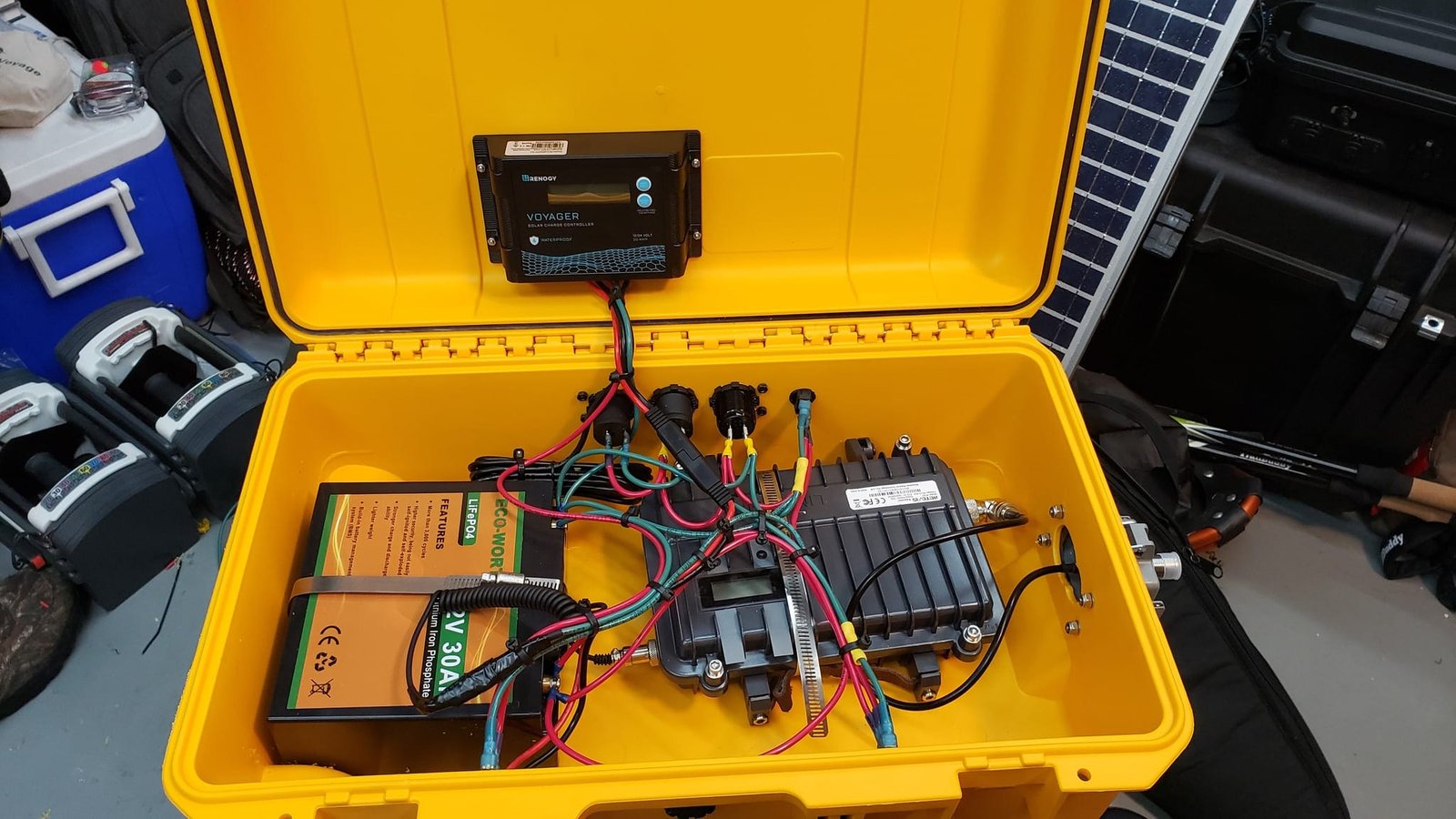 These pictures are shared by one of our customers, he won't want to show his name here.
And the list is what he did with his RT97 repeater in the box:
-RT97 UHF
-30AH lithium iron phosphate battery
-30A Renogy solar charge controller
-40w solar panel
-4 high-speed USB ports for charging radios
And he said, he put these in the box with an antenna, if he has to leave his house, he can pull the case to his car. And he also connects a long antenna to receive more signals. It looks pretty good.
Case 2
This customer leaves at the seaside. So he put his RT97 repeater on his roof. And the roof becomes his private workplace.
He put the repeater into a waterproof case, and connect it to a long antenna and a solar power supplier. So, he can sit in the room and receive the signal from another seaside quickly.
And if there is an emergency situation, he can get more information about the weather, emergency channel, and rescue communication.
So, it is a new idea to use a portable RT97 repeater.
Case 3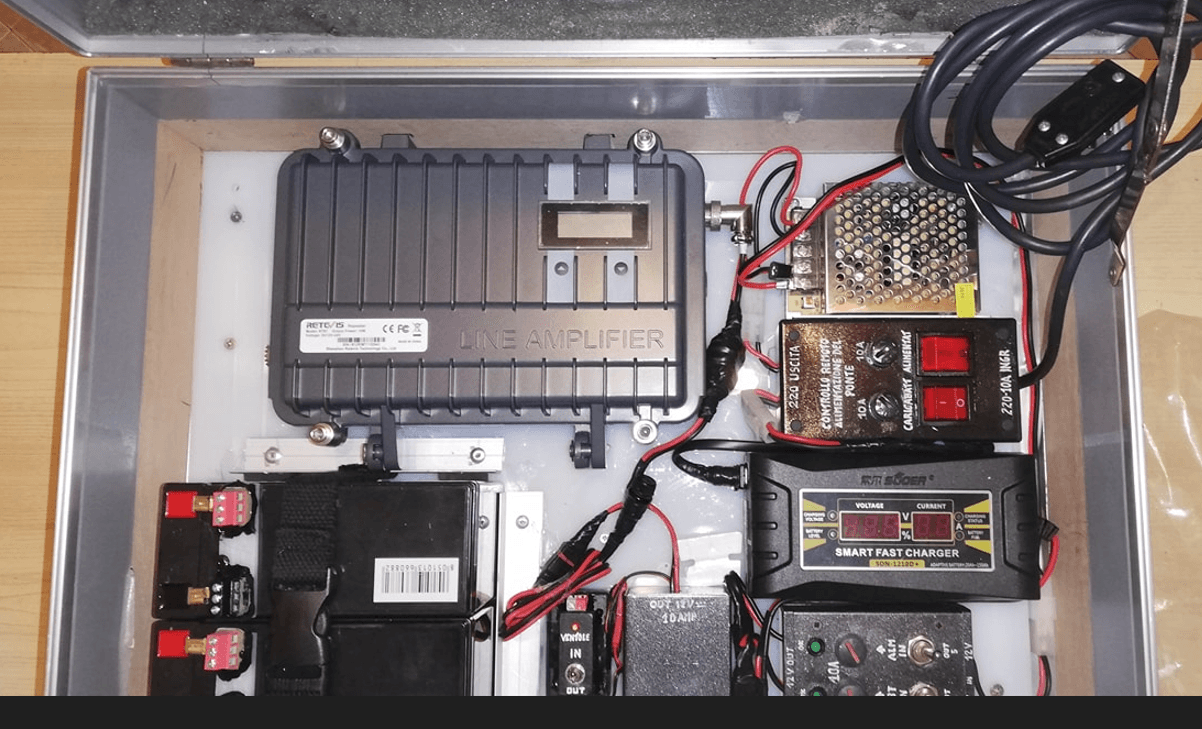 I think no one can refuse this repeater kit.
The customer said he has 2 RT97 repeaters and install them with his communication devices.
And here is the devices list in his box.
The bridge consists of the following elements.
– Analog
Retevis Rt97
;
– a bipolar switch with 220 volts led;
– two 13 volts 10 amp switching power supplies, one for the Rt 97, the other for the transceiver that I use as a radio monitor, or emergency for the bridge;
– a transceiver (which as I have some extra money, I would like to replace with a more reliable Retevis RT95);
– a double manual switch to power the Rt97 and the transceiver with the current of the batteries or that of the switching power supplies;
– a battery charger for lead batteries;
– two 12 volts, 10 amp lead acid batteries. one connected in parallel;
– two mini fans to cool the inside of the suitcase/deck when closed.
The bridge is used with six Retevis RT667 and three Retevis RT29 UHF.
So, how do you do with your repeater and radios? Have you prepared an emergency communication network in your house? If there are no cell phone services in the city or country, how will you communicate with others? Please leave your cases in the comment or share them in
our community
.