First of all, the old and new versions of H777 cannot communicate because their frequencies and CTCSS/DCS are different, so we need to Set the frequency and CTCSS/DCS of the old version H777 to be the same as the new version H777 through programming software, so that we can Realized the communication between the old and new versions of H777.
Things to prepare before programming
First of all, we need to download and install the programming software. Below is the link to download the new version of the H777 programming software. You can click to download directly. You need to send us an email about the version of the H777 software, and we will send it to you by email.
New version H777  Programming software(You should download programming software and driver)
https://www.retevis.com/h777-affordable-business-frs-radio-us
Secondly, you will also use a programming cable to connect the walkie-talkie to the computer. If you don't have a programming cable, you can buy it through the link below. The programming cables of the old and new versions of H777 are the same and can be used universally.
H777 Cable (The old version and new version have same cable)
https://www.retevis.com/2-pin-programming-cable-for-retevis-us
Reprogramming your radio
Step one: Connect your New version H777 with you PC, using programming cable.
How to check the USB driver installation successfully
Please check your computer-manager device, if it shows this below which indicate the USB driver install successfully

If unsuccessful, how to solve this issue?
A.Normally, the USB driver is compatible with windows 7 and windows 10, if you use other systems, like IOS, it isn't compatible with each other, pls change other computers with windows system
B.If the computer is windows, it still unsuccess, pls try to uninstall and install the USB driver again
Pls note several key points
Please keep connection port tight between radio and computer by programming cable, please note the radio keep opened when you programming
Choose correct communication port( check in computer-device manager) to keep same as radio communication port

Step two: Read Data
Click the circled Read icon in the picture and read out the data of the new version of H777 and record the data,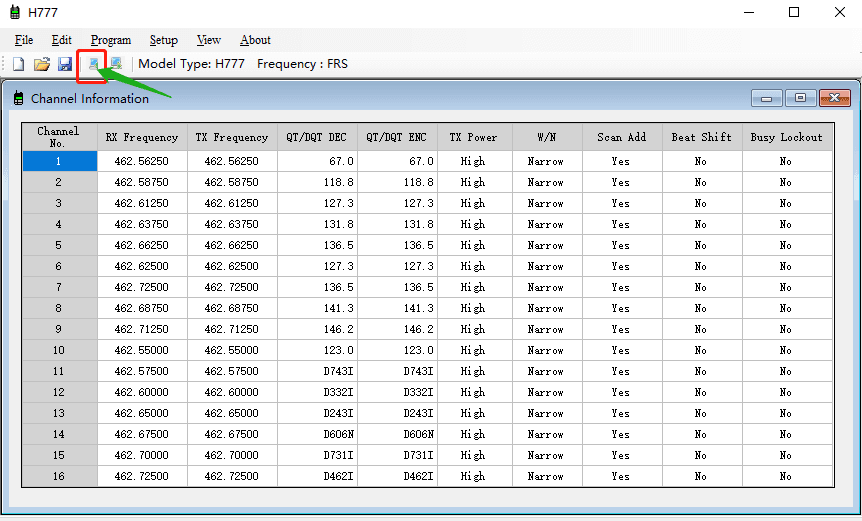 Follow the same method to read the data of the old version H777. Then change the frequency and CTCSS/DCS of each channel same as the new version of H777. After finishing, don't forget click the Write icon circled in the picture below. Now all the settings are completed, and the old and new versions of H777 can communicate with each other.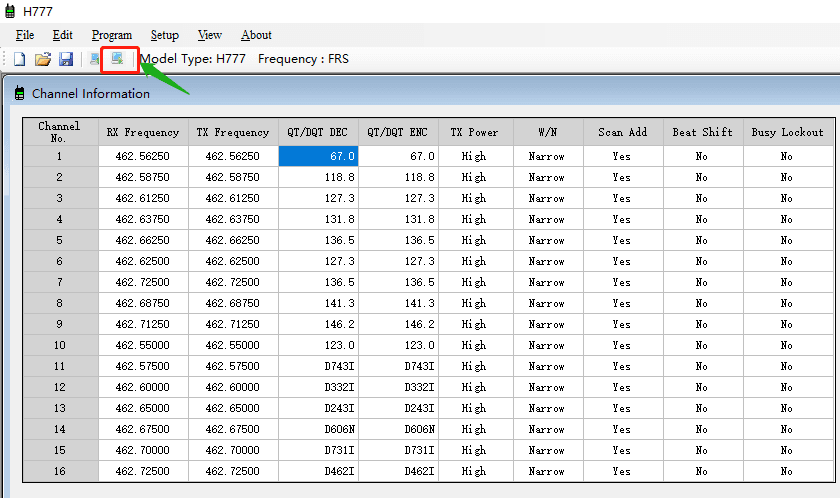 After reading this article, you will easily learn how to make the old and new versions of H777 communication. If you want to learn more, please read HOW TO PROGRAMME RETEVIS TWO WAY RADIOS