Preppers, also called Survivalism, the people or group who actively prepare for emergencies. There are lots of preppers not only prepare the foods, but also prepare the Communication Radios.
There are kinds of radios in the market, like the FRS/PMR446 License-free radio, GMRS radio, MURS radio and Ham radio.
 how to choose the right radios for Preppers?
For lots of Preppers, they choose the analog mode radio. And the model Retevis RT5R is a popular radio for both the amateur radio (HAM Radio) and the Emergency Prepper.
What's the features of Retevis RT5R?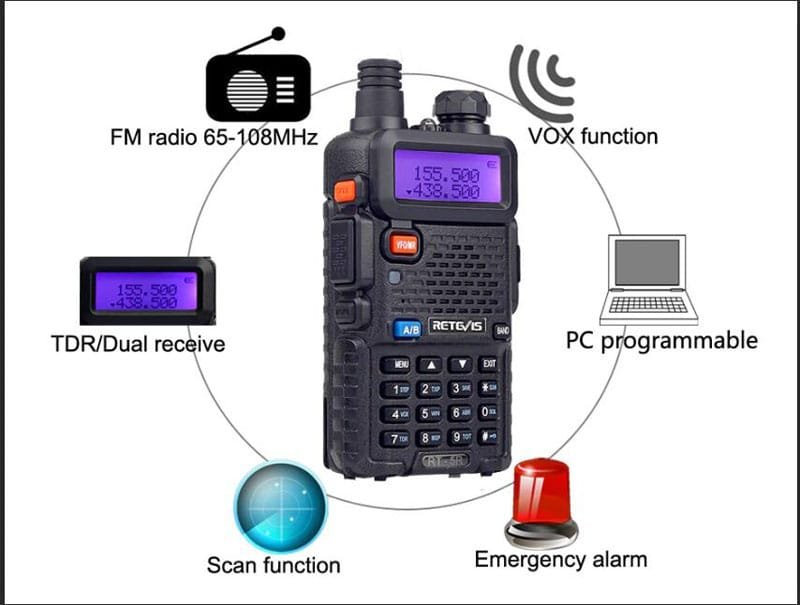 1, The light weight, portable, yet very powerful Radio.
2, The Dual band handheld radio, can operates on both UHF and VHF frequencies
3, It serves as an FM radio, and has a LED flashlight built in.
4, It has the Emergency Alarm function.
But with the development of technology, now DMR radio become more and more popular for hams and Preppers.
What's the different between the DMR Vs Analog mode radio?
1, Coverage:  The DMR radio has the longer communiation range than Analog mode radio.
2, Voice Quality: The DMR radio has the better voice quality than Analog mode radio.
3, Channels Capacity: Lot of DMR ham radios can save more than 1000 channels, but for more analog mode radio like the RT5R, only can save 128 channels.
4, Various modes of communication: DMR radios offer the One-to-One, One-to-Many communication calls.
5, Firmware update: DMR radio has the Firmware update, can solve the DMR radios bugs by updating firmware.
Because there also have lots of people use the Analog mode radio, so now lots of DMR radios have two mode: Analog mode and Digital mode.
So if Preppers want to have a try on DMR radio, you can choose the dual mode(analog mode and digital mode) radios.
Retevis RT3S-The dual band DMR ham radio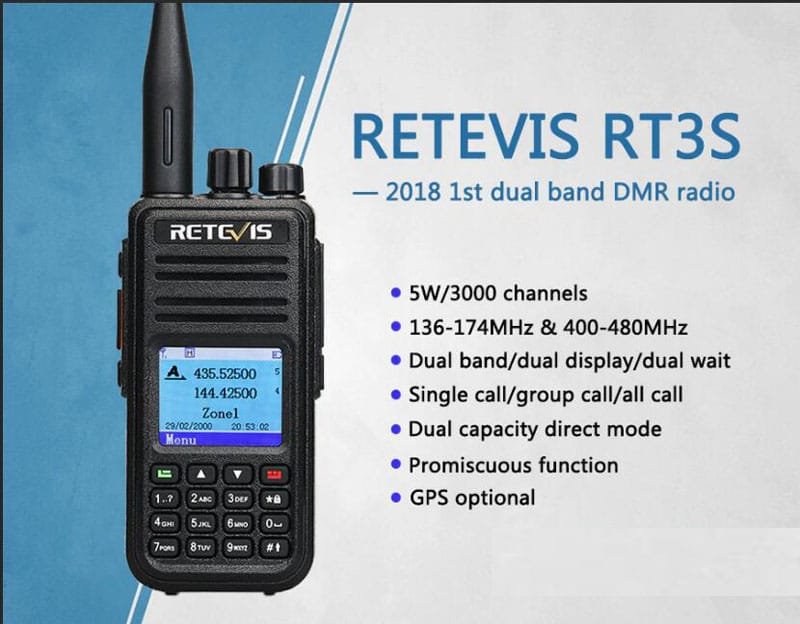 What's the features of Retevis RT3s?
1, Dual mode: not only support the Analog mode, but also support the digital mode.
2, Dual band handheld radio, can operates on both UHF and VHF frequencies
3, Support One to One( private call) and One to Many( group call)
4, Can save up to 3000 channels. You can save all your local repeater information into it.
5, Support to build the codeplugs.
6, Suppot the GPS
Another Choice For Preppers-Retevis RT84
Retevis RT84 is another Dual band DMR ham radio for preppers.
It has bigger size than RT3S, but lots of features are same as the RT3S.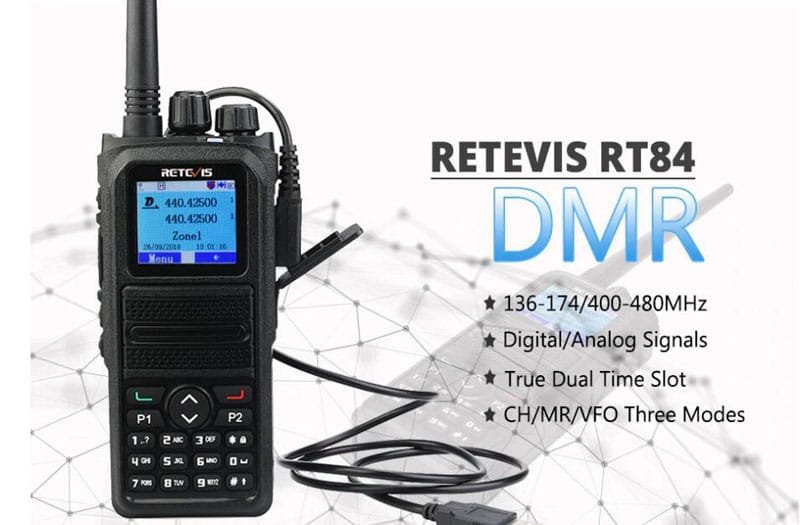 For No-Licensed Preppers
You can consider the License-free Radios. Retevis has lots of license-free radios:
Retevis RT22: The Mini and thin License-free Radio.
Retevis RT47: The IP67 waterproof Licence-free Radio
Retevis RT67: The Long standby License-free Radio.
If you still don't know how to choose the radios for Preppers, please leave message below or contact us by email: Partner@retevis.com