Do you know how to active the dual standby function and DTMF for Retevis RT87? This blog will help you:
Dual standby
I have a problem with the radio accepting a particular repeater which caused me to do a full reset, including the VFO reset.  The instruction manual does not explain very well how to regain both VFO lines.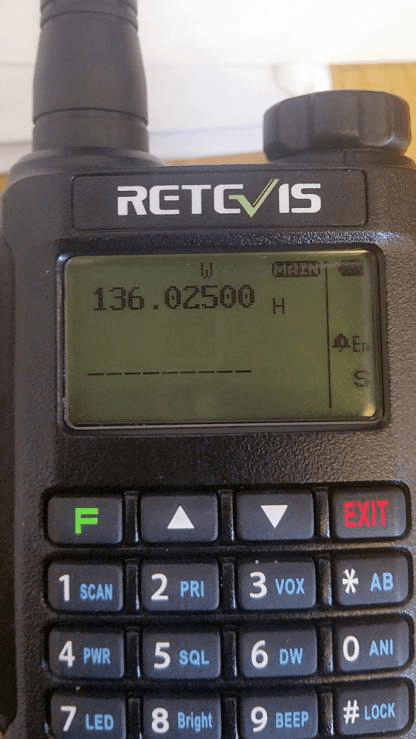 According this photo, It is the problem of dual standby.
Man just need to activate the dual standby function and you can enter the send frequency.
Here following the steps:
Press green "F" button to enter the MENU, press upward or downward to choose 06 option(D. WAIT)
Press "F" button to confirm, them press upward to choose ON—–press "F" button to confirm
Press EXIT button to  quit and you will see the frequency.
Then press "*AB" to choose the main frequency. Now you can enter both frequency.
DTMF
Click in sequence "program→Optional Features-Optional Signal→DTMF"
Step 1: Edit the Fast Call list via programming software, radio can store up to 10 groups
(0-9) last calling list in total
Step 2: Input the desired code into the corresponding list,16 characters in maximum.
Step 3: Choose the desired DTMF decoder from available values:"Code Squelch(Picture
3) and Selective Call(Picture 4)"
Step 4: Choose the Intermediate Code if you select "Selective Call"(The first three are ID code and the fourth are Intermediate Code)
Step 5: Choose the group code, then click [ save] after finishing it, and then exit.
Click "More"after frequency you edit, programming in the popup
Step6: Set the optional signal of the desired channel to be DTMF. Input the ID code and then save it after finishing it.
Make DTMF call with the transceiver
1) Power on, then select the channel with DTMF signal
2) Press【DIAL】key, LCD displays"CALL/DTMF?"
then press【0】-【9】keys to make call with the desired call list message. If the corresponding call list has not been edited, it will sound "DU".
Above steps will help you to active the dual standby and DTMF on Retevis RT87, if you have any question, please feel free to contact us! Our email: partner@retevis.com