How RT22 communicates with RT68?
RT22 and RT68 are small and light FRS radios, easy to operate and use and economical. Not only can it be used as a commercial radio, but also because of its small size and easy to carry, it can communicate outdoors.
How RT22 communicates with RT68?
For example:
Radio 1: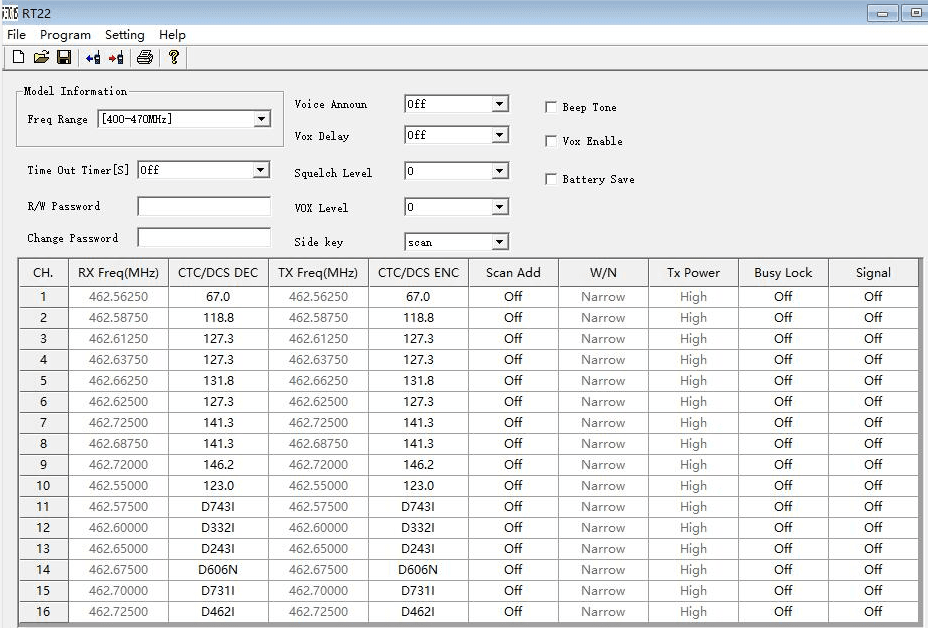 Radio 2:
The frequency of Radio 1 and Radio 2 and the settings of CTC/DCSS are the same, you need to check inside software.
1. Please install RT22 and RT68 driver and software, you can find them under the jproduct support page:  https://www.retevis.com/rt22-channel-lock-frs-business-radio#ServiceSupport

2. You need a programming cabel(C9018A), RT22 and RT68 use the same programming cable: https://www.retevis.com/usb-programming-cable-for-ailunce-hd1-dmr-radio/
3. Connect your computer and the radio with the programming cable, and make sure all connections are tight, in good connecting status.
4. Open the software and your radio, choose the correct port. You can find the port you need to select from the device manager.
5. Click "Read", the radio's information will be displayed.
6. Check if the frequency and CTC/DCS of RT68 and RT22 are the same.
7. Write to the radio. Then all dates will be saved to radio.
If you have any questions, please leave messages below.