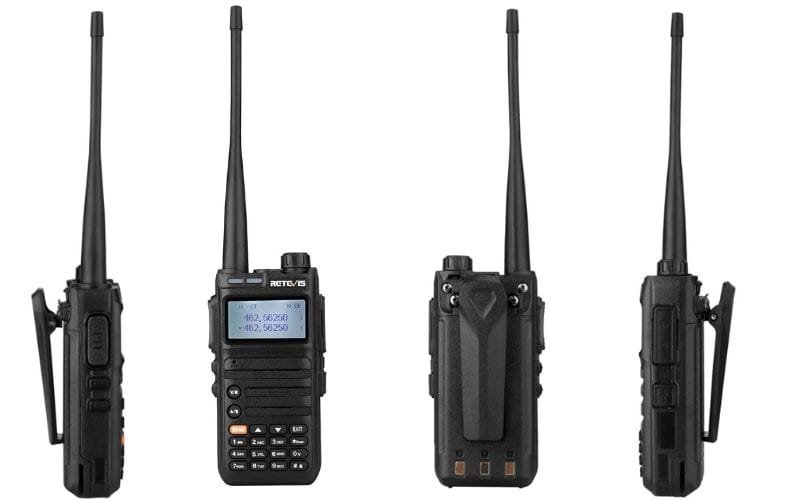 The RA685 applied for certification for the European Enthusiast band, so it works in the European enthusiast band. Its frequency is:
144-146MHZ(RX/TX) 430-440MHZ(RX/TX)
However, some customers said that when the RA685 is enabled to work at full range by using the shortcut keys, it will be automatically adjusted to the hobbyist band the next time it is switched on. Therefore, in order to make RA685 better serve customers. We are upgrading this problem.
So, firstly, you should know if your firmware is the latest version.
Hold the side key 2 and turn on the radio, if you can check the firmware version, it means you can upgrade the new firmware. If not, please upgrade the firmware first.
Contact us for the firmware [RA685_20210609_v1.2.binX]
How to upgrade to the new version?
Hold the PTT button and side key 2 when you turn on the radio. It will flash red and enter upgrading mode.
For the upgrade file please contact us for downloading and installing.
Please choose the Port of programming cable, and click the upgrade button. And now, you will start upgrading.
When the progress bar reaches 100%, the upgrade is complete.
Please note: Do not power off or stop the device during the upgrade. Otherwise, the chips may be burned out.
How to use shortcut keys to switch between the amateur band and full band?
Hold the PTT button and cumber 5 buttons to turn on your radio, the screen will display Amateur, then you are in an amateur band.
Hold the PTT button and V/M button to turn on your radio, the screen will display Factory, then you are in the full band now.
If any questions about our radio, please send an email to us with your order number. If you are emergency during our workday, you can also talk to us on Facebook and Instagram. We'd like to serve you the best service and solution.