Heavy-Duty Noise Reduction Walkie Talkies RB85, as the new models from Retevis. Now you can purchase on retevis.com.
This RB85 is the high power radio, offers you the long distance communication. So if you need the long range two way radios, Retevis RB85 will be a good choice. It has 16 channels, the UHF band two way radio. The frequency range 400-470mhz. So you can program this RB85 radio's frequencies as your request.
About programming software
We offer the FREE programming software for you to download. You can go to the product page, choose support, choose firmware/software to download. If you have any questions about how to download the right software, you can read this blog or contact us: partner@retevis.com
The highlights of Retevis RB85
1, Noise Reduction
Retevis RB85 uses the newest technology to help you reduce the noise when using RB85. Also Retevis RB85 offers 9 noise canceling level. You can set the level according to your request. Then when you speak in a noisy place, the other one can hear the voice clearly.
So this RB85 is the heavy duty two way radio. You can use it in any noisy. Like the factory, construction site and so on.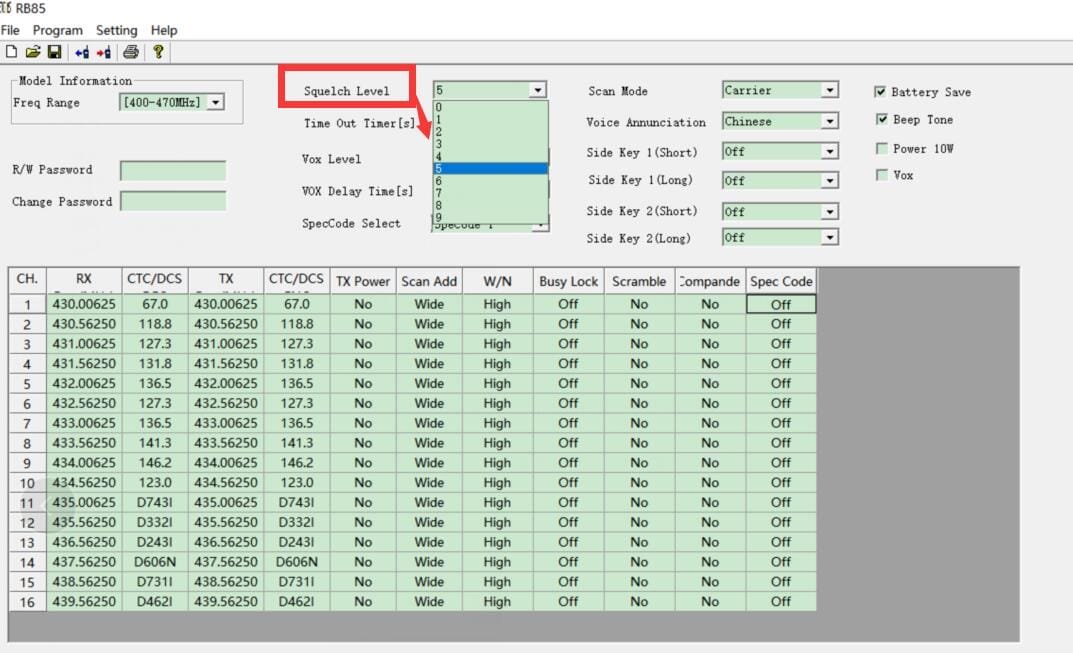 2, High power. Long range two way radios
As we all know, Two way radio power is an important factor for range. So if you are looking for the long range two way radios, you need to consider the radio's power. Retevis RB85 is the high power long range two way radio.
We have tested this RB85, the range is around 4km. (Range will vary depending on terrain and conditions)
So our Retevis RB85 is the Ultra-clear long distance reception two way radio.
3, Local and Remote alarm
Retevis RB85 not only support the local alarm, but also support the remote alarm. When you meet danger, you can press the sidekey button to active the alarm function. Your radio will sound the alarm, also your partner's radio will receive the alarm sound also.
Alarm sounds can alert you to people nearby, and can also send a signal to your partner. Help you in time.
This function will be very important for business and outdoor.
At last,  let's check what RB85 looks like: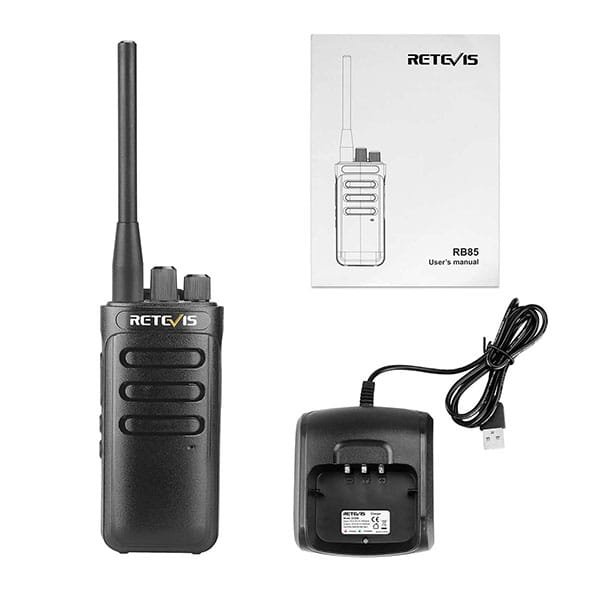 If you have any questions, please leave message below or contact us: partner@retevis.com