HD1 used in emergency rescue
Nowadays, we always use our phones, computers, and TVs to keep us aware of what's going on around us. And relying on the phone for updates won't work if it's offline or out of battery power. Then You need a radio—a tool that's critical in an emergency and handy as a durable, weather-resistant source of power, light and news during regular outdoor activities.
Here is an example of a customer sharing  HD1 used in an emergency rescue team. "Hey guys,  I just received my retevis ra685 radio. Im an amateur radio operator. I am transmitting on a very private channel that belongs to the search and rescue group that i am in here in Iceland where vhf frequencies are literally kept like a military secret. And it's NOAA weather channels come in clear as well as the FM function. "
Here are some reasons why you should choose Aliunce  HD1.
1/Keep In Touch
Any natural disaster such as earthquakes, hurricanes, etc. may destroy power lines and cell phone towers, making it impossible to communicate with the outside world. And two-way radio is a good choice because it doesn't rely on cell towers or power to operate,
2/GPS function
Aliunce HD1 (GPS Version) has the GPS function. Natural disasters can leave many public safety unaccounted for. With GPS function, you can take the guessing out of knowing where your team is and know their exact location.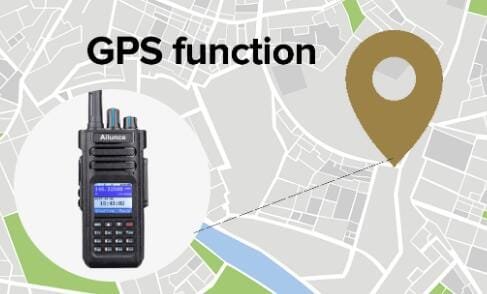 3/Durable and waterproof
Two-way radios are more durable than cell phones, which are easily damaged and aren't nearly as waterproof.
The radio has an IP rating, which protects it from weather, dust, and water. The HD1 has an IP67 waterproof rating, which means it can be submerged in 1 meter of water for about 30 minutes.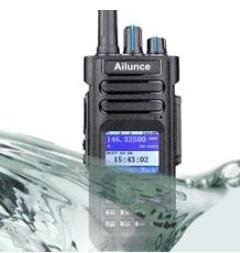 4/LCD display
HD1 has the LCD display and keypad, you can see the information through the display. And you can also program the radio by keypad, extremely easy to learn and save your time.
5/High battery capacity
HD1 comes with 3200mAh battery, enable normal use 7-day Standby Time / Working time up12-16 hours. And it also has the car charger. If your radio does need to be charged and you have access to a moving vehicle, you can use an onboard charger. These require your vehicle to provide power and plug it into the cigarette lighter. This will charge your battery and prepare it for use again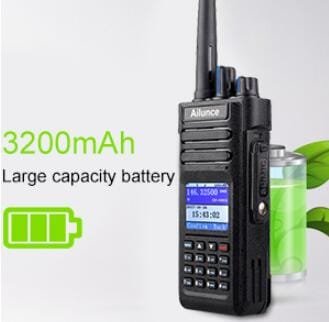 Using two-way radios in emergencies helps us stay connected when it matters most. If you're looking for an emergency radio that's extremely easy to use while providing a variety of useful bells and whistles, HD1 Ham radio is a good choice.
More to read: Retevis HA1G NOAA Waterproof GMRS Radio for emergency