HD1, the dual band DMR radio, so the Digital mode will be used frequently, and usually we need to connect with our local DMR repeater.
But how to connect the DMR repeater by its keyboard? Here I will tell you how to do:
First
You need to you the information of the DMR repeater you need to connect. For example:
TX Frequency:433.4000
RX Frequency:439.4000
Time slot: 1
Color code: 1
Second
1, set your radio's ID: you can set it with your DMR ID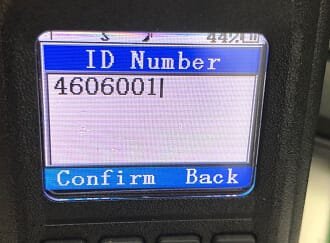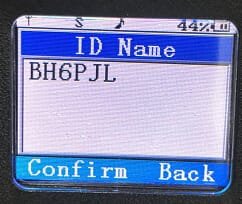 2, Add a group call.
3, Set the Frequency as the repeater. Here you need to pay attention: the repeater's TX frequency is the radio's RX frequency. And the frequency shows in your radio is the RX frequency.Like this:
Third
Set the menu
1, Shift up: our repeater's information TX minus RX equal to negative value. The radio need to choose Plus. So we choose Plus.
2, Shift Freq: TX minus RX equal to minus 6 (repeater's informtion). So we set 06.00000
3, Color code: 1
4, DMR mode: choose Repeater
5, Time slot: 1
6, DMR ID: you can choose the radio ID you set.
7, Group call: You can choose one from the setting you just set.
Everthing is ok to connect the DMR repeater.
Here is a video more details about how to connect with the DMR repeater for HD1:
If any question, please feel free to leave a message here or contact us on Facebook: Retevis