Today I will introduce this Handheld DMR Dual-band radio Retevis RT52. This model is the dual band dual PTT DMR mode radio, with the GPS function. Let's have a look for this RT52: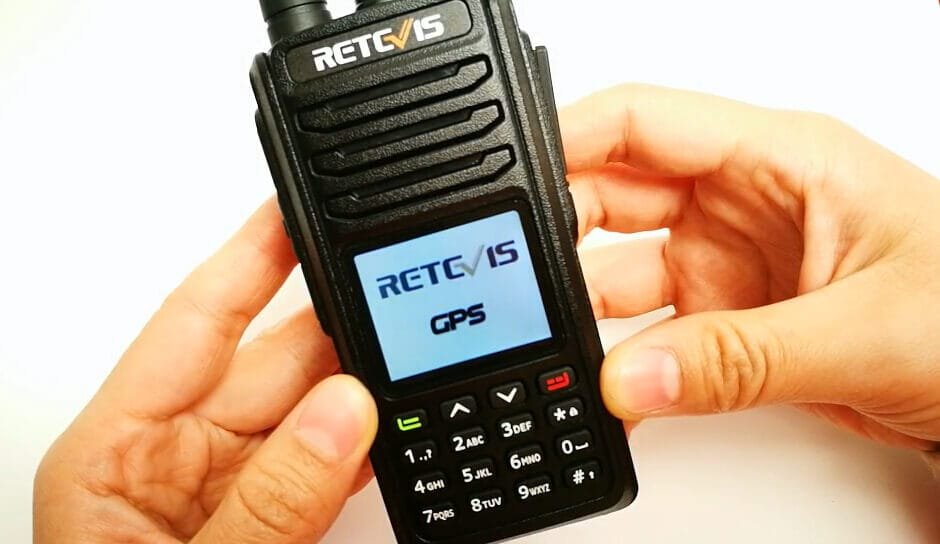 What are the features of this handheld DMR radio?
1, Display: with the 1.8″ TFT colorful display
From the picture, we know this handheld DMR radio Retevis RT52 has the display, but different from other radios, this Retevis RT52 with the 1.8″ TFT display.
TFT stands for thin-film-transistor, which is a variant of liquid crystal display (LCD), but TFT display is sharper and brighter than a common LCD display, and TFT display is much higher quality than a regular LCD display.
From the display, it comes with a high contrast light colored text on a black screen, more distinct.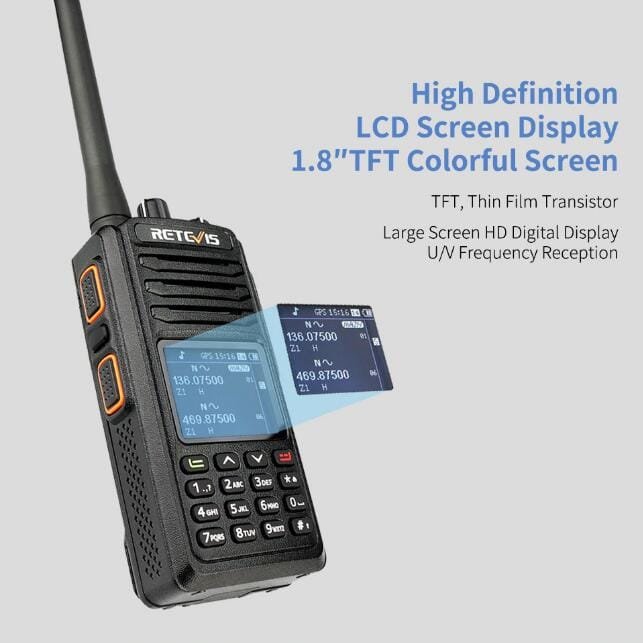 2, Dual standby Dual band radio
Retevis RT52 is the Dual-band UHF and VHF radio, also it can set with dual standby. You can watch two channels in one time.
For the range UHF: 400-470Mhz and VHF 136-174Mhz.
3, Dual PTT
This DMR radio Retevis RT52 has the Dual PTT function.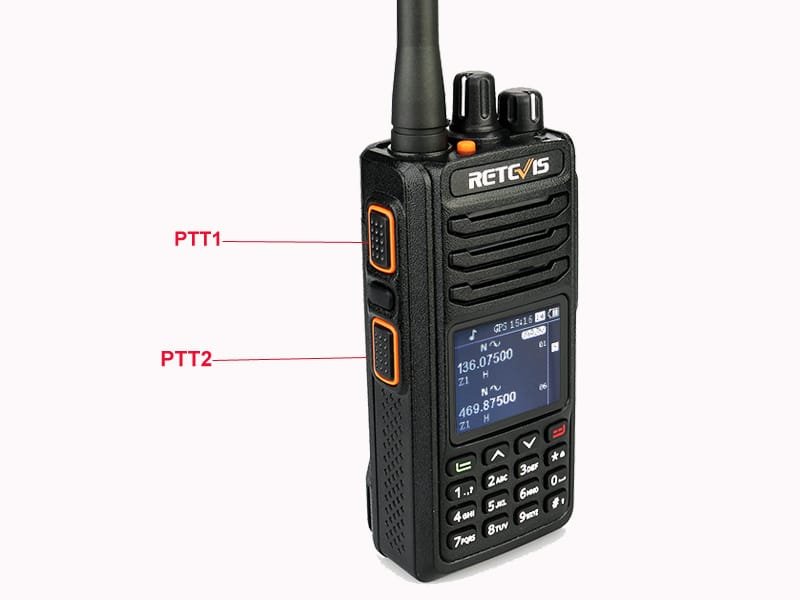 You can define the PTT2 as the ptt button or other functions like monitor, scan, vox, zone and etc. You can program it by hand or software.
4, Channels and powers
It can save up to 4000 channels, with the high power 5w and low power 1w.
6, The size of this DMR radio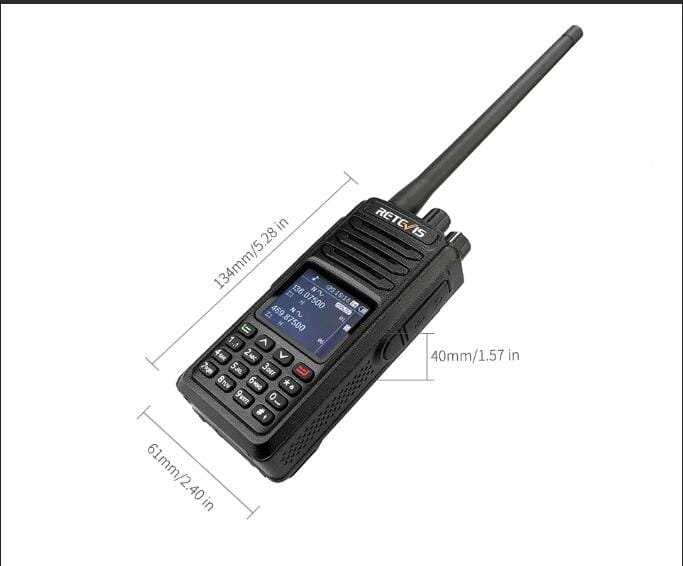 7, GPS function
When you active the GPS function, it can send GPS information to others, if you want know how to work with this GPS radio, you can visit our blog: https://www.twowayradiocommunity.com/using-gps-on-dual-ptt-dmr-radio-retevis-rt52/
More videos on this Retevis RT52:
If any question about this handheld Dual band DMR Radio Retevis RT52, please leave message below or email us: partner@retevis.com