Giveaway-Retevis MURS RB38V Radio is coming. Now Retevis has many kinds of radios. FRS radios. PMR446 radios, MURS radios, GMRS radios, and others.
Retevis RB38V is the handheld two-way radios, with the range MURS frequencies VHF band, the license-free handheld two-way radios.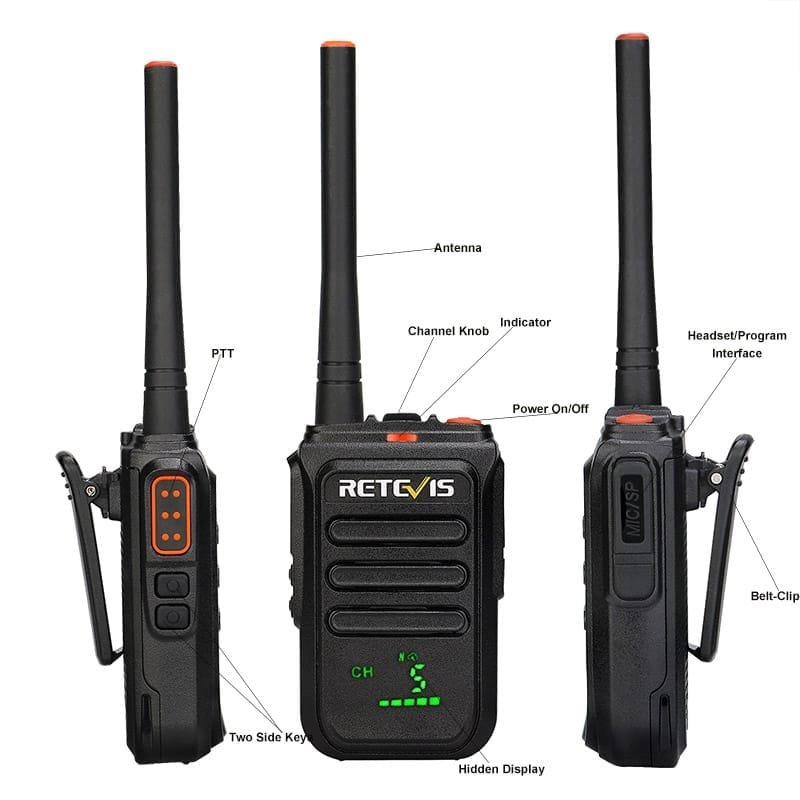 The features of Retevis RB38V Radio
1, MURS License-free 5CH Radio
The Multi-Use Radio Service (MURS) uses channels in the 151 – 154 MHz spectrum range. If you are looking for VHF radios and don't want to apply for the license. Retevis RB38V is a good choice. MURS radios can be used for both business and personal use.
2, Hidden Display show
Retevis RB38V with the hidden display, it helps you to check the current working channel, volume, NOAA.
How to win this Giveaway for Retevis MURS Radio RB38V
1, Write down a test plan for this MURS radio RB38V, Leave it in the below comments. Then you will get the chance to be selected. The more detail, the more chance to be selected. The winner will be selected based on the quality of their testing plan.
2, Only 1 winner will be selected. (Because we will do 1~2 times giveaway every month)
3, Giveaway time from March 1 to March 12, 2021.  All comments made during this time are valid.
4, The winners will be announced on March 15, 2021.
5, Retevis reserves the right of final explanation.
Please note:
For this Testing, we are interested in hearing about real user experiences. Please submit a review summarizing your thoughts on this MURS radio. We are also looking for any out-of-the-ordinary moments, funny footage, or entertaining interactions that you capture using your MURS radio RB38V.
Submit 1 review and 1 MURS radio RB38V video moment. Also please send us a copy by email: partner@retevis.com
Upload your video to social media platforms such as Facebook, Twitter, Reddit, and Instagram.
Make sure to include the hashtag 

#RetevisMURSRadio

Please use your real email address to comment, you will get the information by email if you're selected.
Retevis RB27 GMRS handheld radio Giveaway Winner: faizul hamid. We have emailed to you, but still haven't got your reply.  Please email us: partner@retevis.com.
Any question, please leave a message below or email us: partner@retevis.com