Field Test of Repeater RT97 will let you know what's the range of this repeater. Because the communication range is the important point that everyone is paying attention to.
About Repeater RT97
Retevis RT97, the analog mode repeater. With the 10w output, and can be customized as your requires. Offset can be customized between 5mhz to 10mhz. If you need the offset lower, please contact us first: kam@retevis.com
Who test Repeater RT97?
Lewis, our friend from UK, take the Repeater RT97 to have a test. He invited his friend James to help him testing. They drove to outdoor, somewhere in staffordshire, find a really oepn area to test it.
Because they test the repeater's range, so they need to make sure the distance that two handheld radios can't talk to each other.
Their plan
Put the Repeater RT97 in the car, James left repeater about 3.5miles (about 7.6km), Lewis went to the other direction 2.5miles (about 4km)distance from the repeater. Total about 6miles ( about 9.3km) to test the range of the repeater RT97.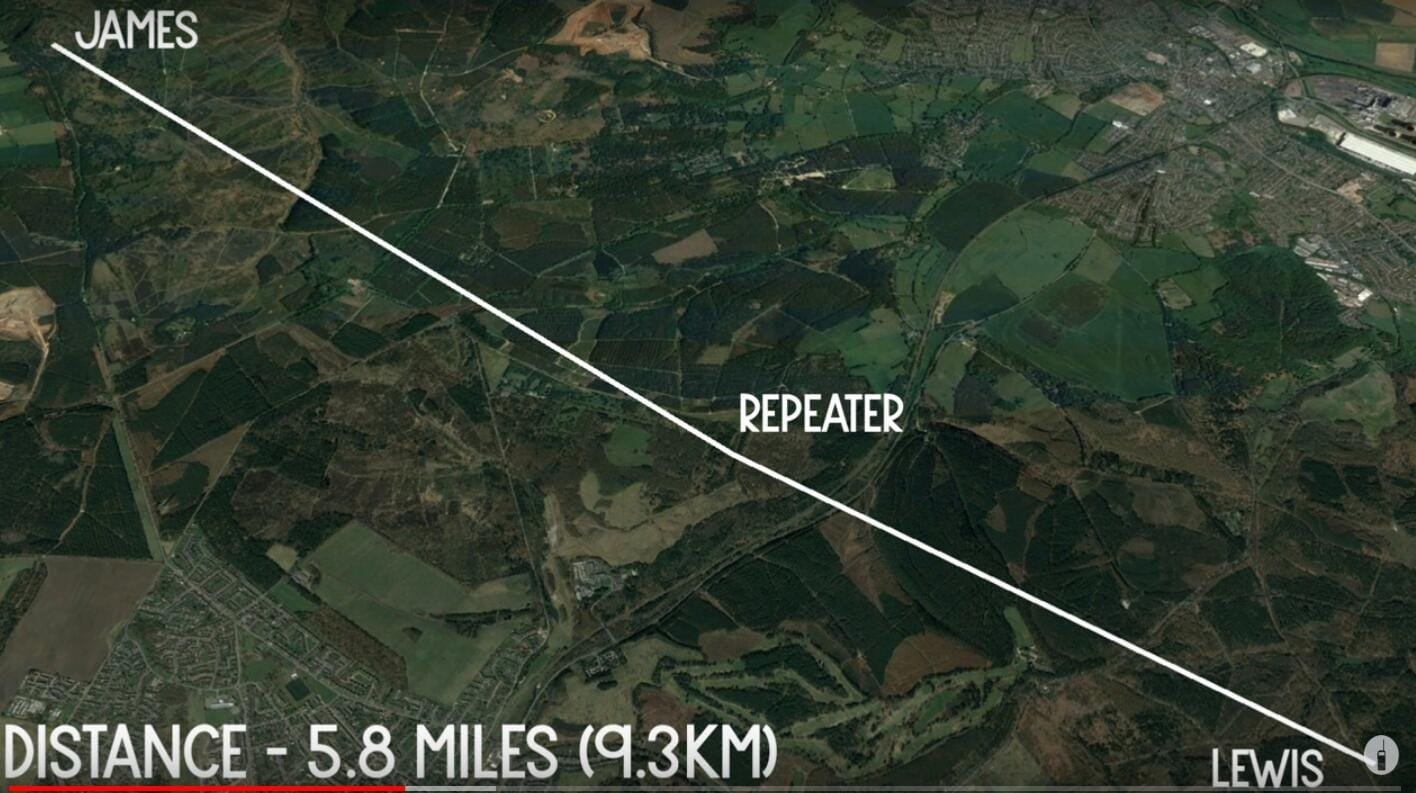 First
Lewis installed the repeater into the car, they used a box with the antenna out of the car, and in the box, there has the battery backup. Then connected the RT97 with the box: antenna and power.
Second
Lewis and James went to the right place. 3.5miles and 2.5miles ditance from the repeater. Lewis used the Retevis RT3S to test.
Third
They talked by handheld radio RT3S, with the 59 crystal clear voice. They all are impressed by this repeater.
The whole video about this field test:
If any question, please feel free to contact us or facebook: www.facebook.com/retevis