Few hams know features about RT82 DMR Amateur Radio
RT82 is not only DMR Dual Band Mode Radio, but also becomes popular with amateur radio operators. And how much do you know RETEVIS RT82? such as IP67 waterproofing and dust-tight protection, GPS optional, Innovative recording function, record valuable conversations anytime, including modify channel information via keyboard, resolve channel use conflicts easily etc. However, in order to satisfy our hams' requirements, we invited a few ham experts to develop more, and few people know features about RT82 DMR Amateur Radio as below:
Free Life-time continuous firmware updates.
"RT82Tools", as Optional Firmware, offers more features,even as
"User DB Manager" or "CSV Manager", Quick-Import your contacts into RT82, No need for Microsoft office or anything.
Take "CSV Manager"for example:
First, Press the "Download Update"to download the latest user database to your computer.
Second, You can then press the "Flash UserDB"button to write that into your radio, it takes about 2 or 3 minutes.
Alternatively, you can supply a RT3 format usercsv and browse for it. Use the "Flash from file"button to write your own provided CSV instead.
Note: Please dowload the Retevis UserDB Manager here: https://www.retevis.com/resources-center
Supports updating user contacts and also making flash dump backup of radio. No installation needed, no driver install needed and no microsoft office needed. However, you must unzip the files into a folder before using them. No other installation is required.
Lastly but not least importantly, Sale now on, don't miss it! Click RT82 DMR Amateur Radio to learn more!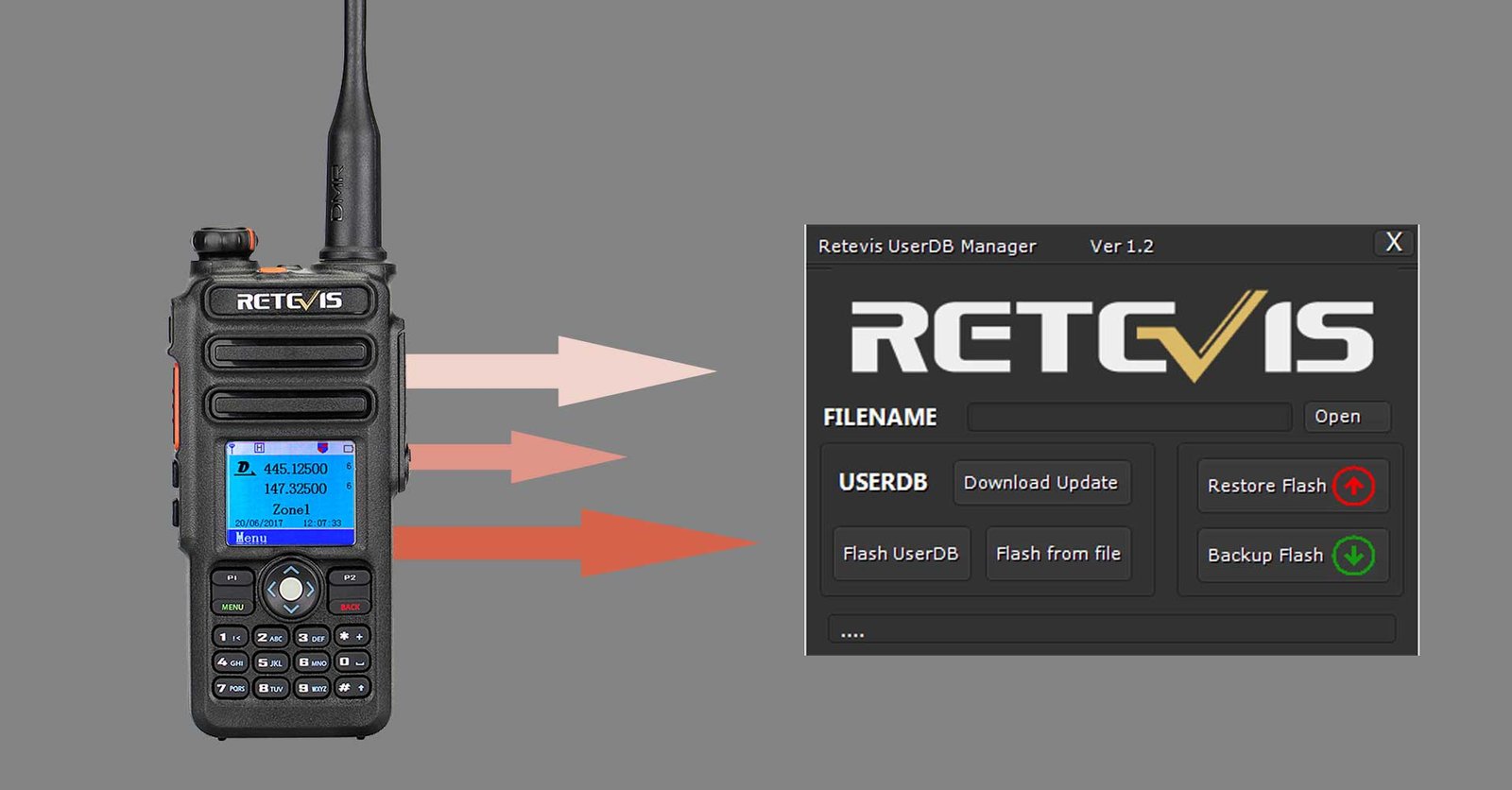 What else do you still know about RT82 DMR Amateur Radio? Feel free to tell and Contact US now, we're always here for you!