Do you want to know how powerful RT76P is? How do you think of Retevis RT76P? Do you think all of the functions or features are shows on the link? RT76P Long Range GMRS Portable two way radios with Display What do you think a test video should look like? Does everyone hold the walkie-talkie to talk, or sit there to explain the walkie-talkie, or show the walkie-talkie on the clothes or backpack?
Nononono…… It is not enough. This is an extraordinary video where the customer tested the performance of the walkie-talkie in a very bold and interesting way. And I am sure, they are just one of our customers, we found their videos on YouTube, very interesting videos, so we want to share with everyone Let's watch it together:
Here are the RT76P looks like: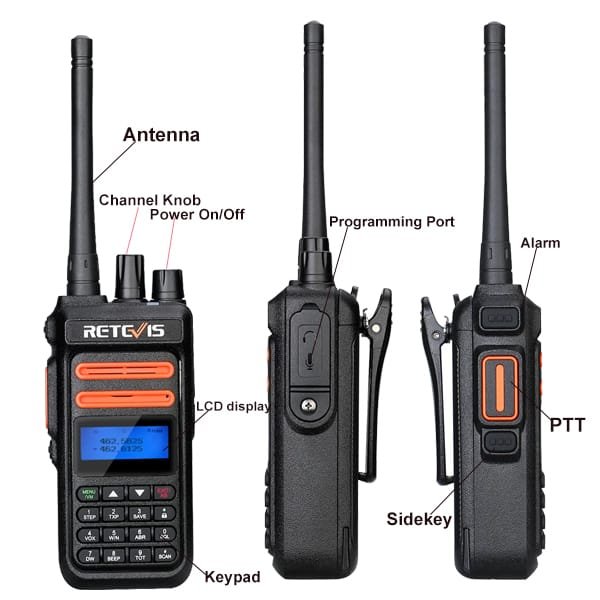 And we posted the parameter on the page, we hide some things. However, customers can always bring us different insights, like water resistance. So, we encourage customers can do some reviews on our website or your channels. You can use it in your life with your friends, your families, or your colleagues.
Recently, we have a very big discount—50% off. This is a very good opportunity to buy the desired product. Come to have a look!
Do you want to know how powerful RT76P is? Do you want to do a review of your radio?
Here is some information about RT76P: