RT83 software will be used when you want to program your radio. But for some new ham, they don't know  how to program a digital radio like RT83. Here will be a detail instruction about it!
1,Download the software
You can download the software from Retevis Offical website: www.retevis.com/resources-center
Find the RT83 file to download and install it!
2,Programming cable
It needs a programming cable to connect the radio with the computer: https://www.retevis.com/programming-cable-for-retevis-rt87
3,RT83 software
Zones setting: 64zones and each zone can set 16 channels, total 1024 channels.
You can set the channel information: Channel name, Channel mode(analog or digital) color code(digital mode) Relay slot(digital mode)
TX and Tx information: Frequencies, group list and contact, CTCSS/DCS(Analog mode)
Contact: You can add the single call, group call and full call here.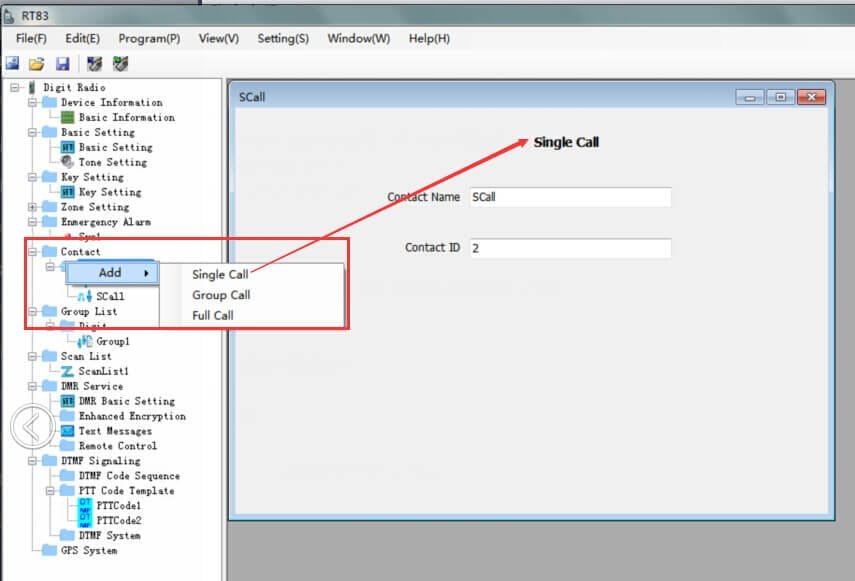 Group list: Build the group list, then add the contacts to the corresponding groups you want.
These are 3 important points. If you want to make a digital mode talk, please make sure the contacts or group list and channels settings right.
RT83 software also has the function like encryption, DTMF, Emergency Alarm and GPS( make sure your radio is the GPS version).
Thanks to Matthew Miller, our tester to test and review this RT83 for us.

If any question, please feel free to leave a message or contact us on facebook: Retevis