Cool Fishing Tools You need-Communication Tools, have you owned one? if not, hope this blog will help you to choose the better one( walkie-talkies).
When you're out Kayaking fishing, the very important thing is keep safe. And the best way is communiaiton. Each Fishing group keep in touch in different kayaking, to make sure everyone's safe. So keep in touch, we all have the smartphone, but the smartphone will limited to the Signal.
If you go fishing offshore, there maybe with the weak signal or without signal. Two-way Radios are an excellent option for your group to keep in touch. You can make the constant conmunciation without having to worry about the mobile phone signal. Also two way radios are reliable, you can talk to each anytime.
But in the market, there are lots of models two-way radios, it will be difficult for you to choose the suitable radios for you and your group. To help you make choices, we will list the most important factors as a buying guide. When you are looking for a two-way radio, you can check these.
Buying Guide For Cool Fishing Tools
1, Waterproof
Because you will use the radios in a kayak for fishing, so it is very important to choose a radio with waterproof grade. So when your radio gets wet or meet the rainy day, you will no worry about this.
Here we suggest you choose the completely waterproof, it best to invest in one marked IPX7. Retevis RT49p is the waterproof two way radio, with the IP67 waterproof grade.
2, Range
The range of your radio will depend on what type of radio it is. License-free radios like FRS or PMR446 the limited power, so generally have a maximum range of around 6 miles. ( when using it at sea). While a GMRS radio can reach up to 50 miles. These ranges are not the same for different users and will depend on lots of factors, such as weather conditions, and the topography of the area you are in.
If you really need the long range radios for fishing, you can choose Retevis Models RT29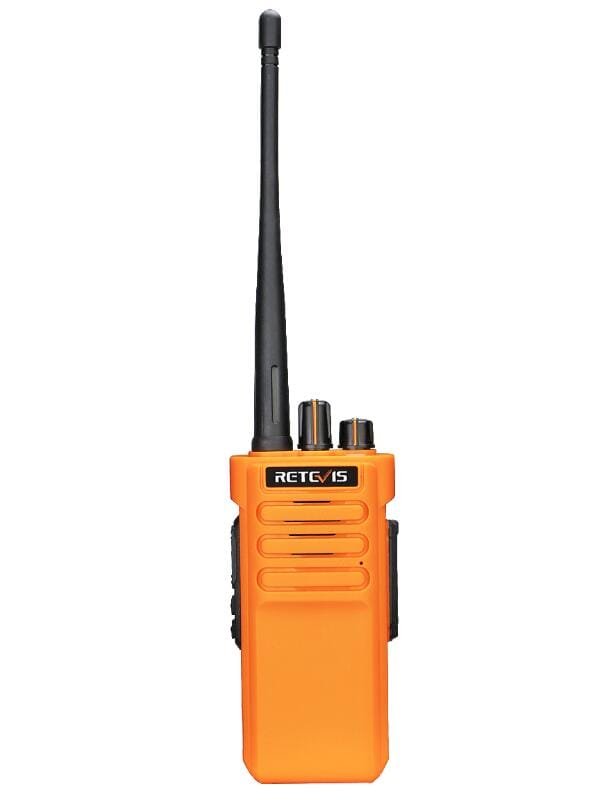 If you want to choose the GMRS band radio,  you can check the model Retevis RB75, it is the waterproof GMRS long range two way radios.
3, Others like weight, size,
Emergency Features and so on.
Most people only care about  the radio's range and waterproor or not. If you still care about the weight, size, don't worry, you can find the small size, lightweight radio. Like Retevis RT49P, it is not only the waterproof radio, but also with the lightweight feature, and the size is not too big.
Also Retevis RT49P has the floats function, when you drop it into the water, it will floats on the river. This will be very useful for you go  fishing.

It also has the LED flashlight, with the SOS red light, and also have lots of features. Will be the Cool Fishing Tools You need for fishing.
Now, Let's go fishing, and don't forget to take your communcation tools-Retevis Two Way radios.
Any question, please comment below or email us: partner@retevis.com