Comment configurer le DTMF pour réaliser l'appel privé sur talkie-walkie RT87?
Avant de  résoudre ce problème de radio RT87, il faut savoir ce que DTMF. Beaucoup de clients parlent du DTMF, donc qu'est-ce que le DTMF?
En bref, DTMF (dual-tone multifrequency) est l'abréviation de la signalisation multifréquence à deux tonalités. C'est un canal avec tonalité pour représenter la méthode numérique. Il peut être utilisé dans la signalisation de transmission de voix par voie analogique. DTMF a donc une vaste gamme d'applications dans la domaine de communication.
Si vous voulez en savoir plus, c'est très compliqué. Aujourd'hui, nous n'en parlerons plus. Nous expliquons seulement comment configurer DTMF sur RT87 pour réaliser l'appel privé.
Tout d'abord, nous avez besoin de deux talkie-walkies RT87 et un câble de  programmation.
Talkie-walkie RT87 et câble de programmation: https://www.amazon.fr/dp/B07CM2Y1XM
Maintenant, nous connectons le talkie-walkie, câble de programmation et l'ordinateur. Veuillez choisir le port correct qui est pareil avec votre ordinateur,svp.
Le port sur l'ordinateur: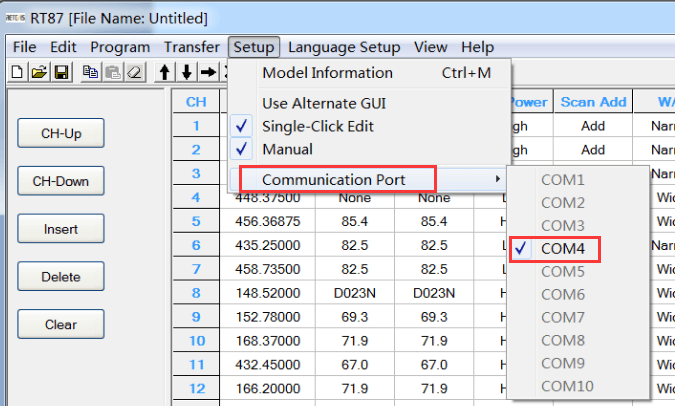 Le port sur votre ordinateur: veuillez vérifier "my computer- device manager". Assurez-vous qu'ils sont cohérents.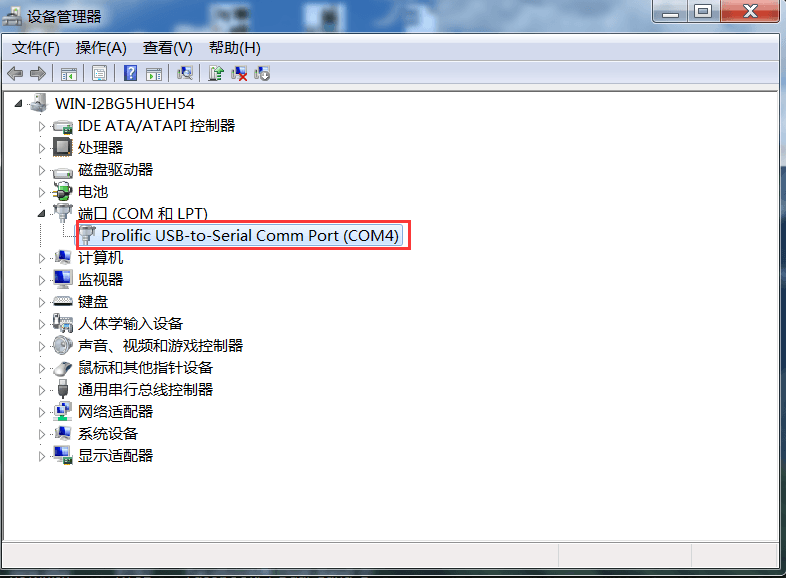 Après la connexion correcte, choisissez " Read from radio"
Maintenant nous programmons la radio RT87 A.
Étape 1:
RX Freq:435.25000, Tx Freq:435.25000. nous choissiez le canal 16 pour le test.
Type: DTMF; code  ID :892.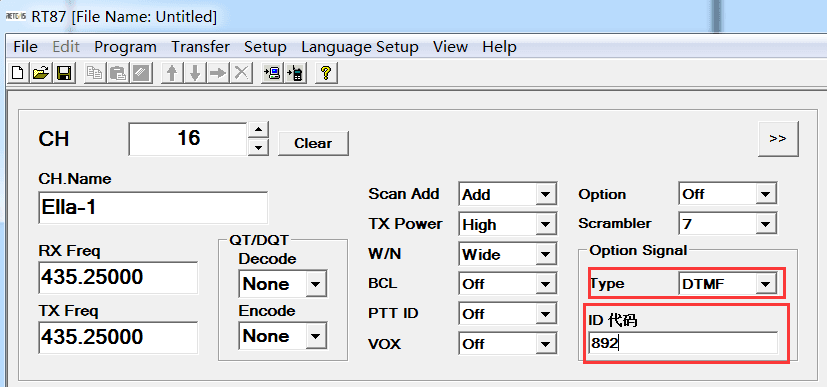 Étape 2:
Nous cliquons: Program -Optional Features-Optional Signal -DTMF
Fast Call List :8911, Group code :A.
Étape 3:
Comme montré sur la photo, choisissez Key function-1:Optional Signal code.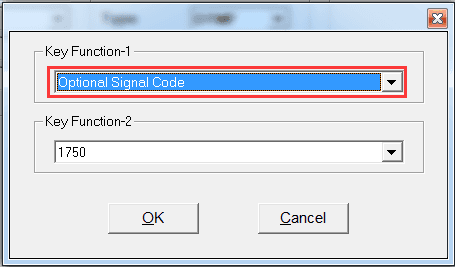 Étape 4:
Choisissez "Write to radio"
Et puis, nous réglons un autre talkie-walkie, RT87 B. Tous les règles sont pareils avec celui RT87 A, Sauf pour ce qui suit:
Code ID: 891, comme ci-dessous: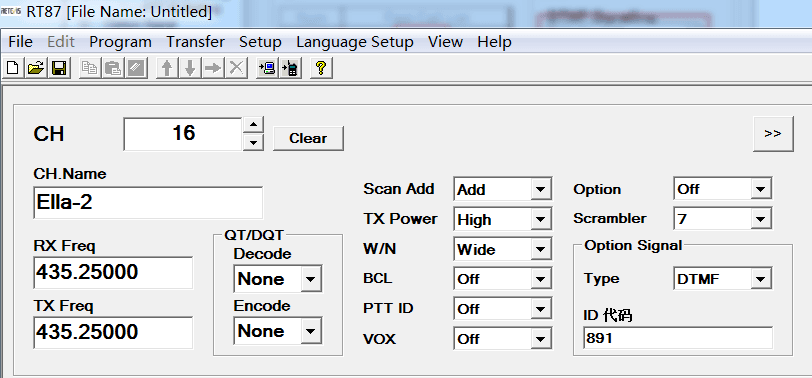 Ensuite, Program -Optional Features-Optional Signal -DTMF: Fast Call List : 8921. choisissez "Write to radio".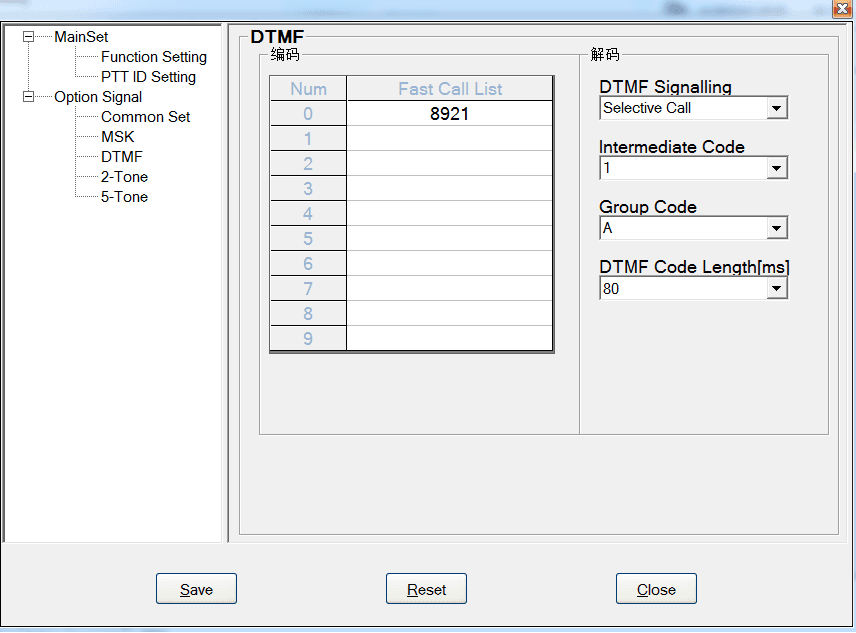 À la fin, nous allons tester les radios.
Veuillez vous allumer les  radios.
Choisissez le canal 16, RX/TX:435.25000
Appuyez le bouton latéral 1, vous pouvez voir  "DTMF CALL?" sur l'écran. Entrez le numéro DTMF, par exemple 0, appuyez le bouton PTT, les deux radios  peuvent communiquer.