Built-in Bluetooth License-Free Radio RB37 , offers more convenience when you are hiking, camping, driving and etc. Retevis RB37 is the handheld license-free two-way radio, with the FRS band and PMR446 band. You can choose the right version according to your local regulation.
The standard package including:
1 x RB37 Built-in Bluetooth License-Free Radio
1 x Battery
1 x Sling
1 x Bluetooth headset
1 x Type-C charging cable
1 x Micro USB headset charging cable
1 x User's Manual
1 x Charger
Yes, RB37 radio not only with the Bluetooth built-in, but also including the bluetooth headset.  The radio and bluetooth headset's picture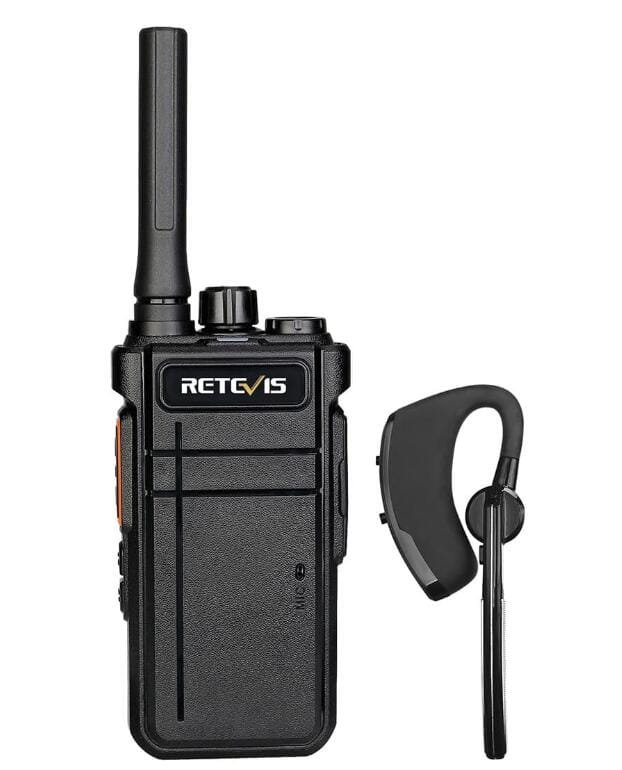 Built-in Bluetooth RB37
1, Bluetooth function
RB37 built-in the Bluetooth function, you can use your Bluetooth headset to pair with this radio. Or use our Bluetooth headset in the package.
2, Comes with the Bluetooth headset.
In the standard package, we offer the Bluetooth headset. The Bluetooth has the button:Language button, PTT button, volume switch button, charging port.
3, Monitor function
4, Powerful flashlight
5, VOX function
6,Wireless copy
You can use this function to copy your another RB37 radio frequency and settings.
7, Offers 50 group CTCSS codes and 232 DCS codes
Give you more choices to communcation with others.
Where to order?
It is very easy to order from our website, click Buy It Now
Any questions, please leave comments below or contact us by email: parter@retevis.com