Retevis has been recognized by a variety of names. There are all kinds of readings about Retevis on the internet platform, commonly incorrect brand name includ:'retc 15','rete 15','retc v15','retc vis'……
I guess there must be a name here that is familiar to you, isn't it? So how do you pronounce Retevis?
These readings have a lot to do with the old RETEVIS logo. The letter design of the old logo always makes people misunderstand our brand name. Therefore, we have prepared a new image to meet you.
The newly upgraded Retevis new logo is here to meet you. We've designed a new way of presenting the letters, which will be our new brand identity from now on, and will help you recognize Retevis better. You may think it's a random thing, but I believe that your walkie talkie needs a proper name.
The Retevis walkie talkie insists on product diversity, but there is only one name 'Retevis'. So today I will introduce you to the real and the only RETEVIS.
RETEVIS is pronounced [ˌrɪtˈvɪs].
Every name has a meaning behind it. Retevis is a symbol of the brand's evolution. 're' stands for "reclain", we keep moving forward. 'te' means the great telecommunication industry, where we will root and where we will grow. 'vi' stands for vision and 's' stands for sequal chapter. Our brand name means our service mission. Retevis will always strive to create new chapters in the vision of the communications industry and its brands. So what exactly is Retevis means? RETEVIS is your wireless communications service specialist, ready to support and serve you.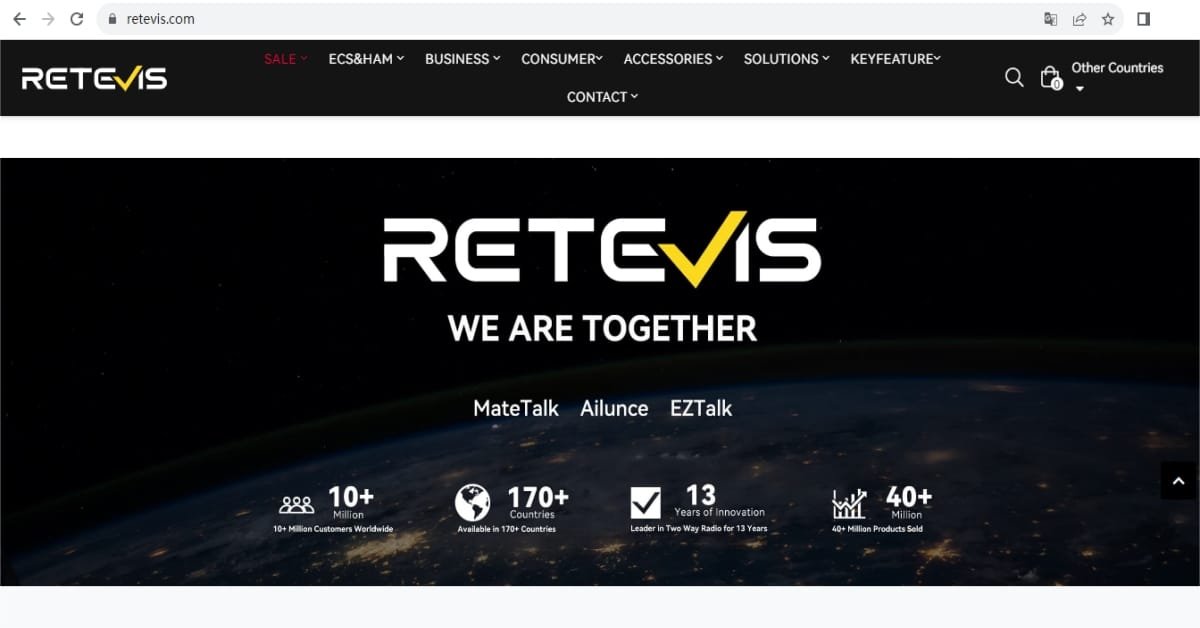 We Wanna be remembered as retevis!