2021 What's the Best radio use for farms?
As a contant communication device, two Way Radios are an essential tool in the business of agriculture.  Do you need radio use for farms? 
For a large farm, farmers need to coordinate supplies, people, and equipment, keep owners/managers informed, respond to rapidly changing conditions or emergencies, all depend on constant communication. And, in remote areas, you may not have reliable cell phone signal coverage. Two way radio perfectly solved the problem. So walkie talkies are a proven productivity tool for workers who can't easily see and hear one another.  Two way radios increase product efficiency and are a vital communication tool in case emergency occur.
If you are running a small family farm then you might consider a GMRS radio which is for family use. GMRS radio is 5W, that's longer communication range than FRS license-free walkie talkie. In addition, one family member take license, other family members can use same model GMRS radio without problem.
Recommend Retevis RB27 radio use for farms : long range GMRS NOAA walkie talkie. Nice appearance, orange/black color matching. NOAA give you a weather forecast, this is important for farm jobs arrangement.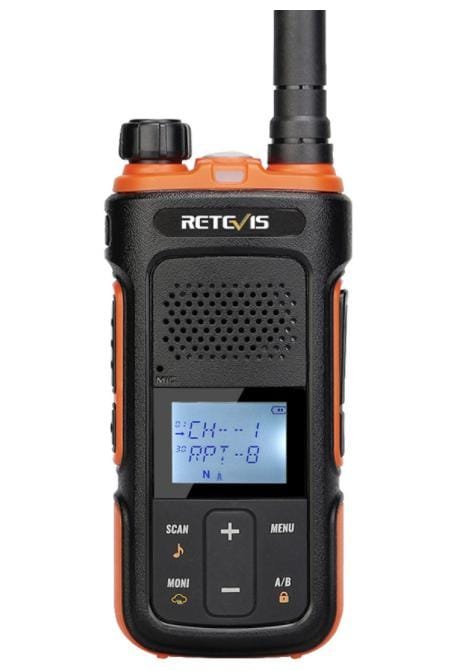 Retevis RB17A:  radio use for farms bright color, suitable for outdoor use.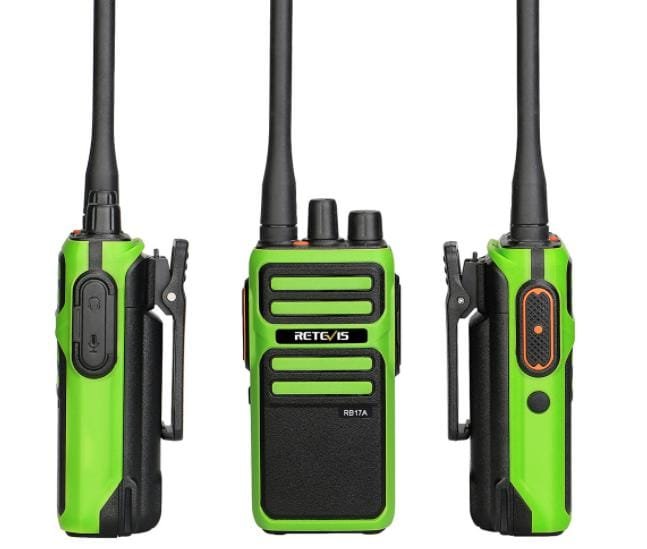 For larger commercial farms we recommend high power two-way radios.
Retevis RT29: big power, so longer communication range; 3200Mah big battery capacity, long standby time. IP67 professional water&dust proof. Rigid quality.
Retevis RT86: big power, so longer communication range; flashlight that can use in daytime and nighttime. Invisible display, that you can see information like channel, battery power clearly, which is very convenient.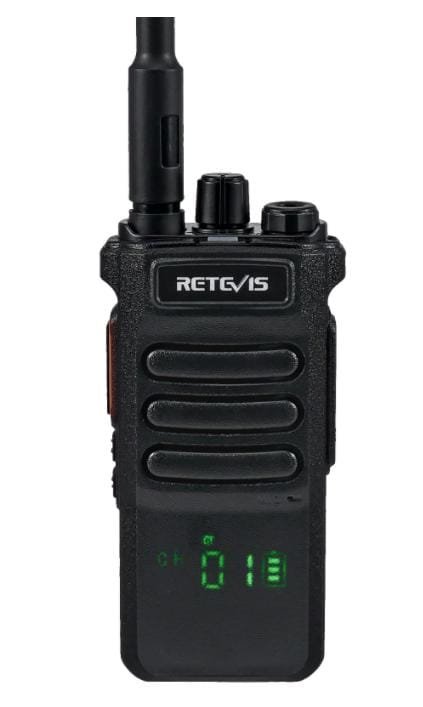 Do you want to choose a best radio to use for your farm business? Retevis farm walkie talkie will be BEST choice! Please feel free to email to partner@retevis.com for inquiry.