Due to the epidemic, winter vacation and happy summer vacation will be over soon. The beginning of school is both happy and worried for parents.
Happily, someone finally teaches the children homework instead of themselves and has their own free time. The worry is that the epidemic has not completely ended.
Schools are also worried. The foundation of teacher preaching and teaching karma is to ensure the safety of children in school. I believe that when the school starts, the school is fully disinfecting and teaching hygiene knowledge. Make the school start safe and safe.
As a professional outdoor walkie-talkie, RT47 has super waterproof performance and is license-free. It is very suitable for schools, construction sites, hospitals and other environments. Be a good communication bridge for teachers, administrative staff and logistics.
The best outdoor walkie talkie RT47's communication distance is about 3 miles, suitable for school use.
In addition, RT47 is an analog walkie-talkie. This makes the walkie-talkie simple and easy to use. As long as the two walkie-talkies have the same frequency, they can communicate. At the same time, you can set up contacts and group them, so that communication will be more convenient.
Turning on the VOX function of the walkie-talkie can also avoid the problem that users cannot hear and cannot reply in time. Know the information in time to solve the problem.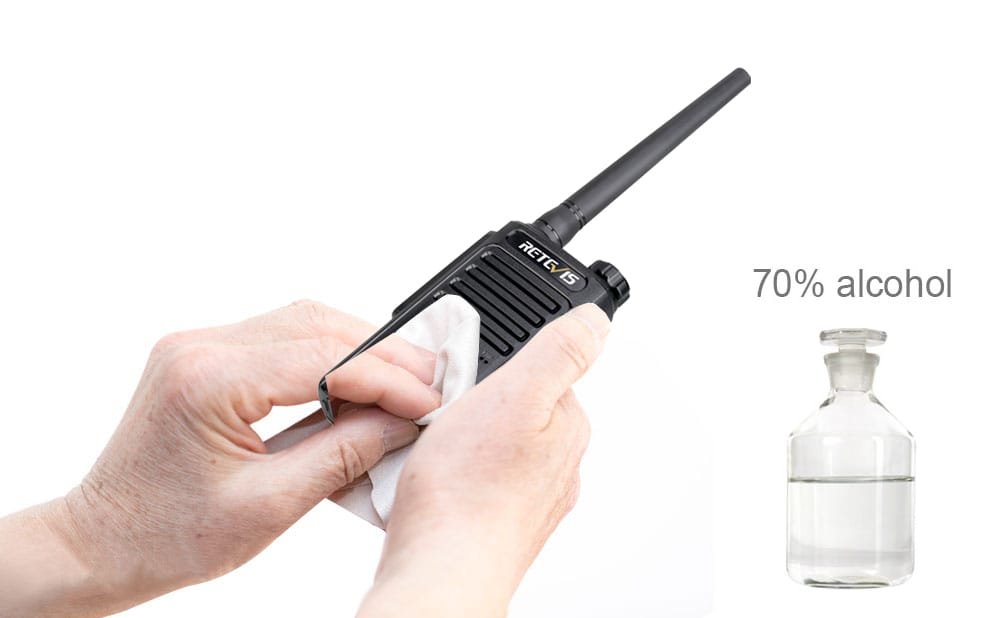 Of course, the daily disinfection of the best outdoor walkie talkieRT47 is also very important. You can choose 70% concentration of rubbing alcohol for disinfection. Do not pour the alcohol directly on the walkie talkie, but pour it on the cloth and wipe gently.
Finally, RETEVIS hopes that everyone will return to work and school safely, healthy and safe.