It is very important to choose the right GMRS radios for your outdoor camping and backpacking. Two way radios will help you to stay in touch, find peopel in your team. Now in the market, there are many kinds of walkie talkies. Such as the License-free two way radios, Ham Radios and GMRS radios. Because lots of people choosed the license-free radios, so lots of license-free radios frequencies are busy. If you want your talking with private, here we suggest you choose the licensed two way radios. For example the GMRS radios.
Go out for outdoor activities is healthy. From camping to backpacking, from hiking to skiing, or from boating to fishing. These are the best ways for family or team to choose. But during outdoor, we need to bond with friends and family. So the two way radios will help us to keep in touch.
Here we will introduce the Best GMRS two way radios for camping and backpacking.
So what is GMRS radios?
GMRS means General mobile radio Service, this band radio need the license when you want to own and operate this band radios. This license is easy to get, you can go to FCC website to check.
Usually GMRS radios transmit at a higher power( handheld radio usually 1~5w). and have a maximun range between 3-5 km.
Retevis RB27 is the new GMRS band two way radio. It is very easy to use. Lots of the functions can be operated by its keypad. It is an affordable GMRS long range two way radio. Comes with 30 channels, and last 8 channels are GMRS repeater channels.
It has the  NOAA weather channels, Flashlight, dual standby, VOX, Keypad Lock……
If you are worries about the water and rainy day to use your radios. You can consider the waterproof two way radios. Retevis RB75 is the IP67 waterproof and dustproof GMRS handheld radio.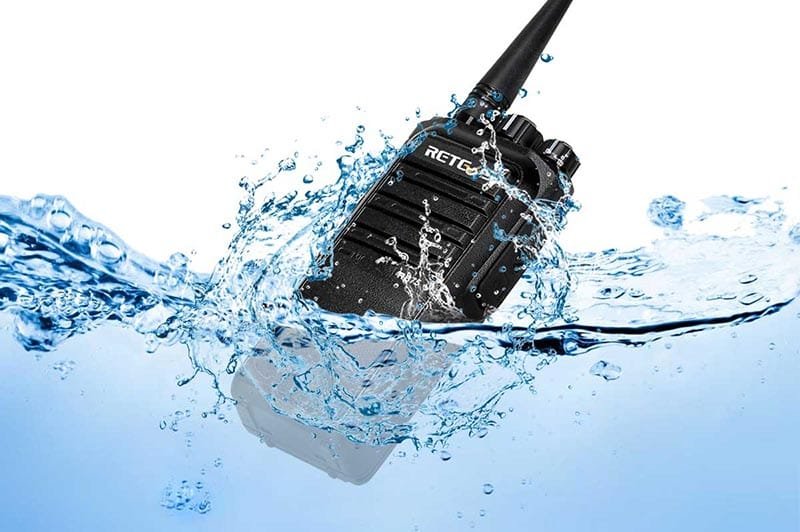 High power up to 5w, and with 30 channels.
Also this RB75 is the long standby two way radio, comes with the high capacity battery 4500mah, make your work or outdoor activities more secure. Keep connected all the time.
Retevis RB17A GMRS radio, comes with the black and green color. Without display, Comes with the Alarm functions, and with the high capacity battery 2200mah, with the solid and sturdy apperance.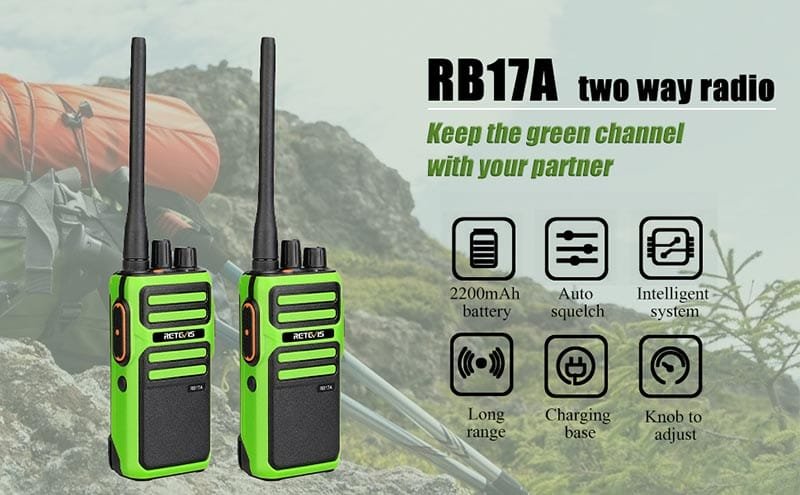 When choosing the GMRS radios, first you need to consider which features do you need? Then you will be able to make a good decision. Above are Retevis Best GMRS two way radios for Camping and BackPacking. Whichever radio you choose, each of them will stand up to your outdoor adventure and will offer the effective communcations.
Enjoy your camping and backpacking, and don't forget to bring Retevis GMRS Long range two way radio. If you have any questions, please feel free to email us: partner@retevis.com