For daily family use, not a few customer pay attention to license issue when they choose walkie talkie products. FRS is license free for USA/Canada market, but max power 2w. PMR446 is license free for Europe market, but max power 0.5w. Wanna a bigger power walkie talkie, but license is easy to get? GMRS walkie talkie should be best choice. Best Family use GMRS walkie talkie choice in 2021 for you.
GMRS (General Mobile Radio Service) radios transmit at over 2 watts of power but no more than 50 watts. GMRS radios can also be modified to have a stronger and farther-ranging signal with the help of an external antenna.
Today, anyone above the age of 18 can apply for a GMRS license (no test required). The fee is $85 and the license is good for 5 years, where at which time it can be renewed.
In addition to the licensee, their immediate family can also use the GMRS radio under their license without any extra cost. GMRS licensens can communicate with FRS users under the FCC law, along with other GMRS licensee holders.
Recommend Retevis Family use GMRS walkie talkie as below:
New arrival! RETEVIS RB27

So cool color, right? Personally, I like it much. NOAA weather Radio, Dual standby function, VOX Function available.
RB17A
with the GMRS repeater function, You can connect the GMRS repeater (Retevis RT97 GMRS repeater)directly
4400mAh large-capacity
High-capacity battery, make the standby and working time longer.
RB75
IP67 waterproof & dustproof standards, make it easy to carry in wet and dusty environments
RB26:USB charger Can work on cell phone charger, computer, car, mobile charger. And compact size. Makes charging convenient and fast.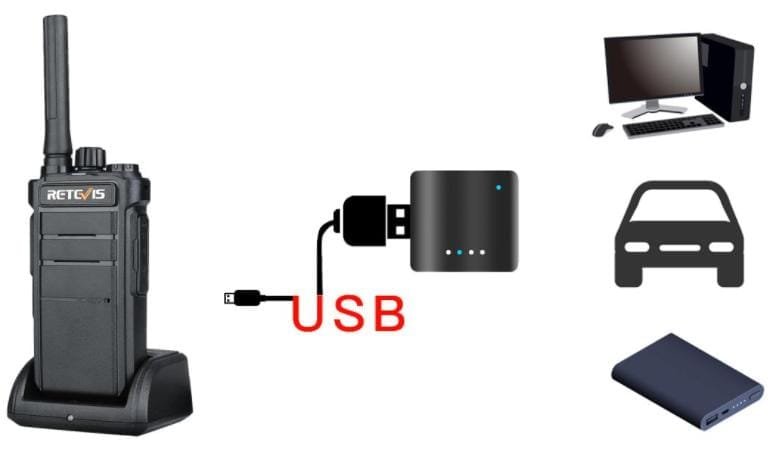 Powerful flashlight light. Unique design with large aperture lighting.
A GMRS repeater to extend the GMRS handheld walkie talkie communication range is also a choose choice.
Wow! So many wonderful family use GMRS walkie talkies, if you are interested in, please feel free to email to partner@retevis.com.