RT82, as the amateur radio, was taken to the 6th International Conference on Multimedia Computing and Systems( ICMSC'18).
ICMSC'18
ICMCS'18 was a part of a broader event, named i-Week'18 (that meant "Innovation Week"), between May 7 and May 12, in Rabat, the capital of Morocco.
There were several activities in this i-Week'18, including various competitions in robotics and other topics including the local radio amateurs.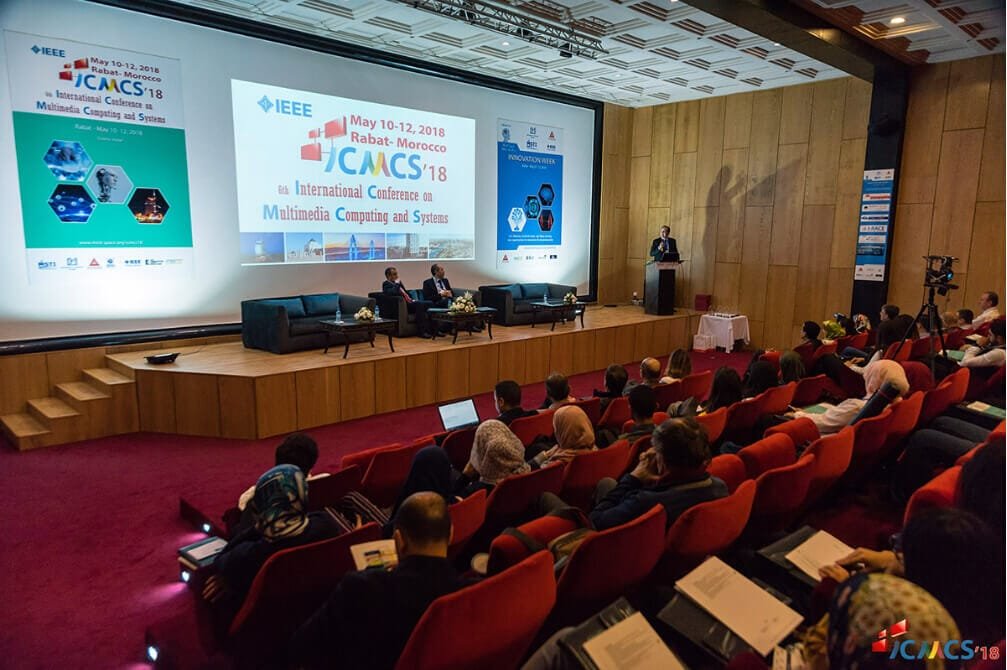 During the meeting, there is a conference about Amateur radio communication networks at home, school and work.
They talked about how to establish wireless computer communications with other people in local neighborhoods, other cities, countries and continents – without using commercial and governmental infrastructure, and How to exchange urgent information without the Internet or telephone connections and other things.
When our friend tell us that he take his RT82 here, and lofs of friends love it. We are proud of it. They test and try to use it. RT82 give them a very good impression. They also give us some new advice for our future radios. Very thanks. We will do our best in future and make Retevis radios better and better.
Retevis RT82
This radio is one of the famous amateur radios in Retevis, it was published in the Practical Wireless (UK famous magazine).
It is a dual band Analog& Digital Model Amateur Radio, with 10,000 contacts and 3,000 channels. Wanna know more about this radio, please check here:  https://www.retevis.com/rt82-dual-band-dmr-digital-two-way-radio/
Thanks all the friends to support Retevis. If any question, please feel free to leave a message here or contact us: partner@retevis.com