For Ailunce HD1, I choose the main reason is a strong dual band DMR radio, this is my full of review and comments of the radio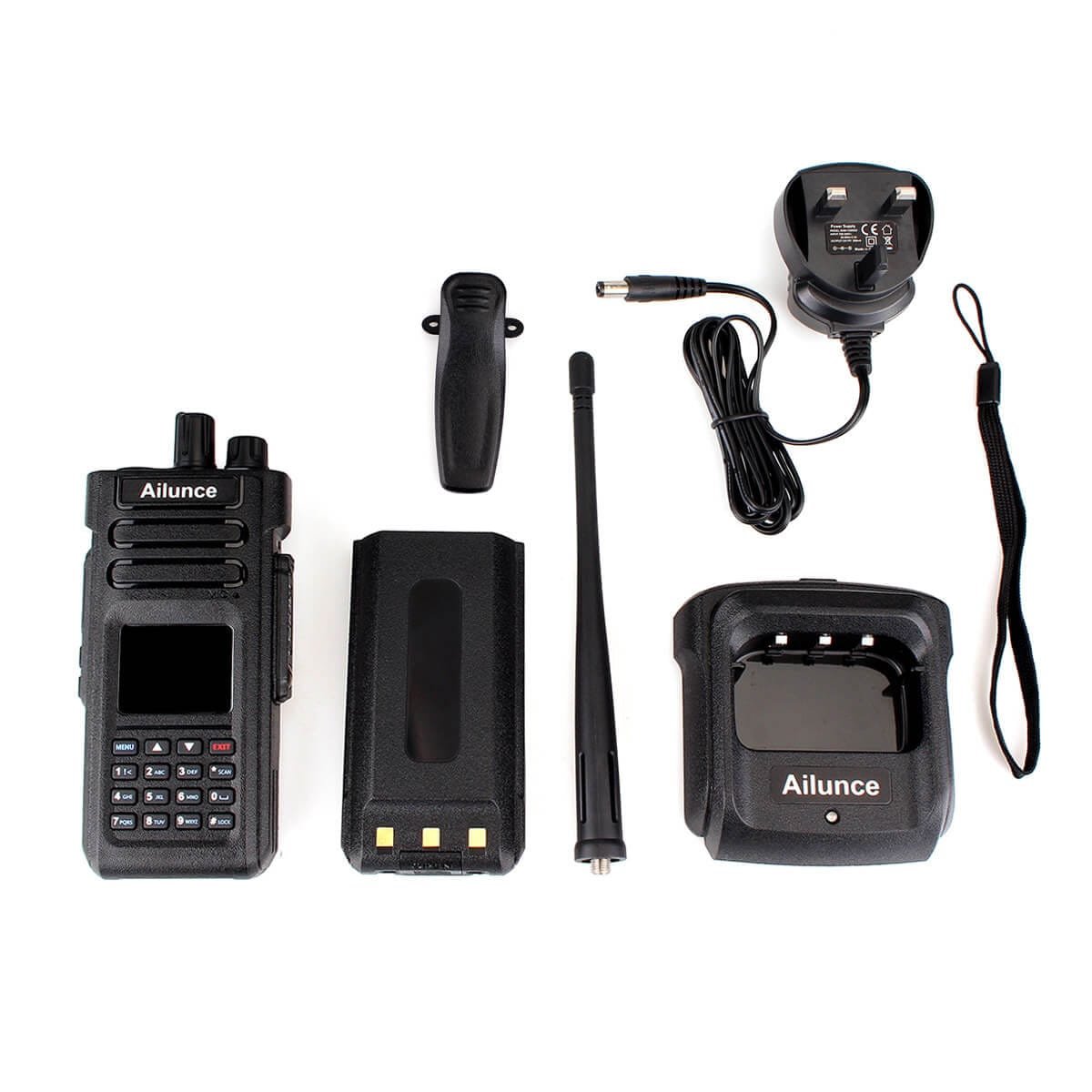 1. Why choose and like HD1 radio?
Well, I was looking for a dual portable radio basically (analog and digital).  In my country, our local ham radio club is implementing physical infrastructure for digital mode frequencies (DMR is one of them) but as you know analog frequencies are being strongly used in most of the countries yet.
So, what better choice than an HD1 radio to combine both options in a single radio. HD1 radio has a strong case and very suitable components that allow to user get familiar both handling and operating the radio as soon as you have it in hand for the first time. You can add extra components and equipment to your HD1 radio so that's great.
2. What communication scenario I simply describe?
When I saw that HD1 radio could include the GPS mode, I didn't doubt to order it with that extra function.  Now I am very happy because I can even operate APRS modality with my HD1 radio.  So, the scope is wide using the analog and DMR modes making Talk Group calls, private calls and text messages to colleagues and friends in any place around the world via the internet.
I have been able to update the programming software as well as the firmware of my HD1 radio with very practical tutorials videos on YouTube.  I think the customer service and support from RETEVIS has been 5 stars for me!
3. What functions are necessary and unnecessary I think?
I think the infrastructure of this radio deserves a better performance battery specially for the necessary time you have to wait for a 100% of charge.  I don't know how practice can be to add a camera taking advantage of the DMR mode.  For all the rest, I think this radio is very complete and useful.  You will enjoy it!