HD1, the amateur radio, with a lot of features, here I will talk about the One key call function.
One key call
When you set this, you can talk with the group or friend you settled by press side-key. Not like pressing PTT all the time, you just only press one time you can talk with your friend.
How to set?
Here I will set 2 group calls and one private call as the example:
2 Group calls: Retevis call ID 2345, Ailunce call ID 1234
1 private call: BH6PJL call ID 4606001
Set the channels, make sure you can communicate with another radios. For example as the picture, channel 1 and channel 2.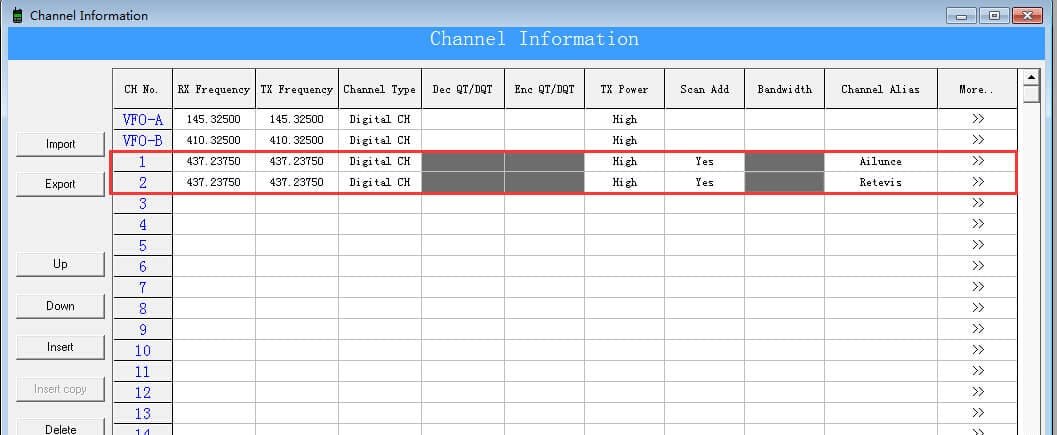 Set one key call setting and key setting: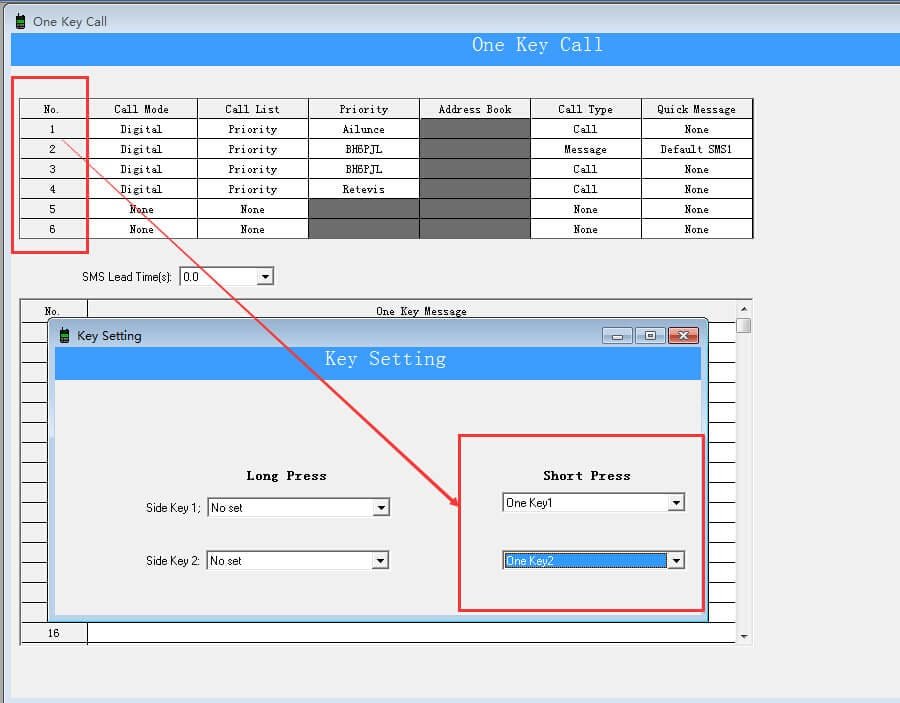 Then HD1 is done. Then we set another radio RT82, to set the 2 channels that same with the HD1, make sure they can communicate.
Test: We setted the group call Ailunce with the side key1 with short press.
When I press the side-key 1 once time on HD1, the rt82 will receive the signal. More please check this video:
https://www.youtube.com/watch?v=19rkEVrsIaE
If any question, please feel free to leave a message here or contact me: partner@retevis.com