Why hams like Ailunce HD1 so much? Probably because as a dual band DMR radio, HD1 advantages are amazing and other dual band DMR radio may don't have.
HD1 advantages:
1.Ailunce HD1 can operate on keyboard when you are receiving a call
When someone are transmitting to you, at the same time, you need find some information inside the menu to tell him, or you need do some settings that time, you can operate the radio freely.
2.Ailunce HD1 added FM radio function
When you are in free time, not bad to listen FM radios to take a test.
Long press side key 1, enter FM radio interface, rotate the channel knob to select the channel you like. Press menu key to turn on or turn off the FM radio function.
3.Ailunce HD1 can set different radio ID. Many digital radio can only set one radio ID in software, but HD1 can set 32 different radio name and radio ID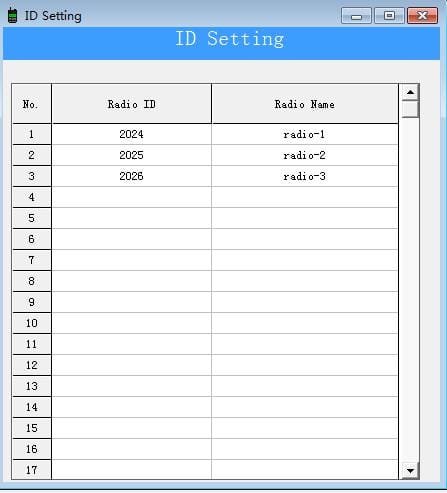 4.In each channel, you can set different radio name with different radio ID. When you want to show different identitiy in different communication organization, it's very convenient.
5. Ailunce HD1 can switch digital and analog mode on keyboard
Most digital radios can only switch digital mode and analog mode in software. It means without PC, you can not action this. But for HD1, you can long press "
" key, to switch between FM (analog mode) and DMR(digital mode) freely.
6.Ailunce HD1 can programming radio by hand, not only in analog model, but also in digital mode (such as private call and group call). Related blogs for programming steps for your reference:
7.Ailunce HD1 battery 3200Mah, big capacity very long standby time, make your communication safer and easier
Ailunce  HD1 has so many advantages, what are you waiting for? Just contact kam@retevis.com for ordering!