A lot of people like the bluetooth function on two way radios, and we have a lot of new bluetooth radios, today we introduce you a new bluetooth two way radio RB39P.
Let have a look at RB39P, it is an update on our RB39 two way radios: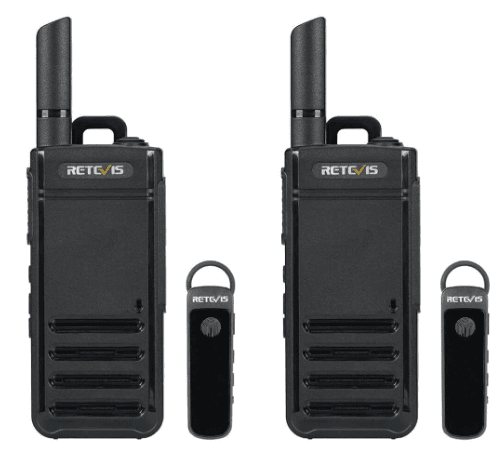 RB39P bluetooth two way radio is a license free two way radios,  it has FRS and PMR two version. FRS is for USA and Canada use, and PMR is for Europe use.
Unlike heavy duty two way radios, it is a thin radio with only 18mm. So it is very easy to carry and hold in hand.
The main feature is bluetooth function, you can be hands  free when you turn on the VOX function.
And the type C charging make it convenient to charge even with your phone charging line.
It also have the basic functions of a business two way radios, such as:
Scan/Monitor Function
VOX Function
Alarm Function
Channel/Key Lock
Busy Channel Lock
Time Out Timer
Restore Default Setting
Companding Function
Low Battery Alarm
Power Saving Function
Roger/Key Beep
Call Tone
Retevis  is the brand specializing in the design and manufacture of two way radios .We have own R&D team to support customized needs. Certainly, our products are approved by FCC, CE and BSCI.  If you are interested, we will be very happy to send you the product list with a quote.
More to read: