Retevis RT97 is the 10W mini portable repeater which support customized frequency, and supply Multi-charger: car charger, and DC12V~24V power supply. Below are some reasons you will choose RT97 repeater.
1, Compact& Lightweight 
Get maximum performance with minimal weight.
The RETEVIS RT97 portable repeater boasts an compact, lightweight and portable design that is ideal for the fast-response situation and carrying over difficult terrain.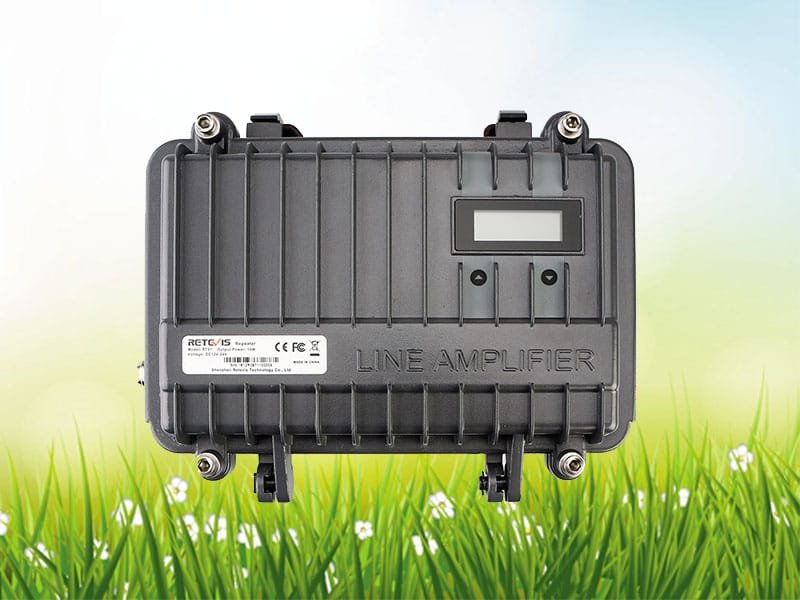 2, Easy to install and operate
Easily carried and deployed beyond a person, a RT97 portable repeater can be set up in minutes, the plug-and-play assembly with intuitive connections for power and antennas ensure a fast, correct set-up every time.
3, Flexible power options.
The RT97 portable repeater is designed to accommodate flexible power options. The matching power adapter can work under DC12V~24V power or car power;ideal for underground parking; hotels;moving fleet; mining, ports and so on.
4, Extend radio range.
Add a portable repeater RT97 can extend your radio communication range. If changing or adjusting the antenna doesn't reach your requirment, it's probably time to install one repeater like RT97 to extend your communicate range.
5, Used anywhere
High-rise buildings underground parking.
Manufacturing facilities and distribution centers
Commercial and school campuses
Any facility that is large enough to require added radio range coverage
6,Support customized frequency
Frequency can be customized within the range UHF: 400-470MHz or VHF: 136-174MHz. Offset can choose 5mhz to10mhz.
If you have any requirements, please leave message here or contact us on facebook: www.facebook.com/retevis