Retevis has provided two-way radios for more than 10 years, and the radio lines are covered by license-free radios like FRS radios, PMR446 radios, MURS radios, and the upcoming CB radios, the licensed radios like GMRS radios, UHF radios, VHF radios, marine radios, and ham radios, and the radio accessories about antennas, speaker/Mics, headphones/earpieces, chargers, hostlers, batteries, clips, and programming cables. You can choose everything you need on our website. If you cannot find satisfactory radios or accessories, you can contact us via support@retevis.com and Facebook messager. And if you want to know more about the used RETEVIS radios, you can follow our Facebook page.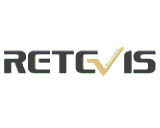 Why choose Retevis Radio?
There are 3 the most important reasons for customers who used RETEVIS radios.
The best price in the global two-way radio market. Are you wondering if cheap goods are not good? No, Retevis can achieve the best quality for the same price.
Giveaway gifts and monthly discounts can provide more benefits on it. It is time to get the free gifts and a special discount price or a coupon code that can be used on our website.
The permanent technical services. You can leave your order number and email us for more help with your radio.
What is Retevis' hot-selling radio?
If you are willing to know more about the used RETEVIS radios of our customers, feel free to contact us via Email and Facebook messager. More hidden benefits await.