Retevis Halloween Giveaway Program
2019 Halloween is around the corner. Are you ready?
You probably know that Retevis two models Retevis RT54 and Retevis RT8  DMR radio.
Now we are giving you the chance to Review and Test RT54 or RT8 for FREE.  Because Your opinions are very important to us, so we want to hear what you think!
Retevis RT54:
The Heavy-duty DMR two way radio with the Detachable Speaker, Waterproof IP66 DMR UHF radio. It's perfect for Business like contruction site, hotel……
Retevis RT8:
The Amateur Radio IP67 waterproof , UHF or VHF single band radio. It's a classic ham radio, GPS optional.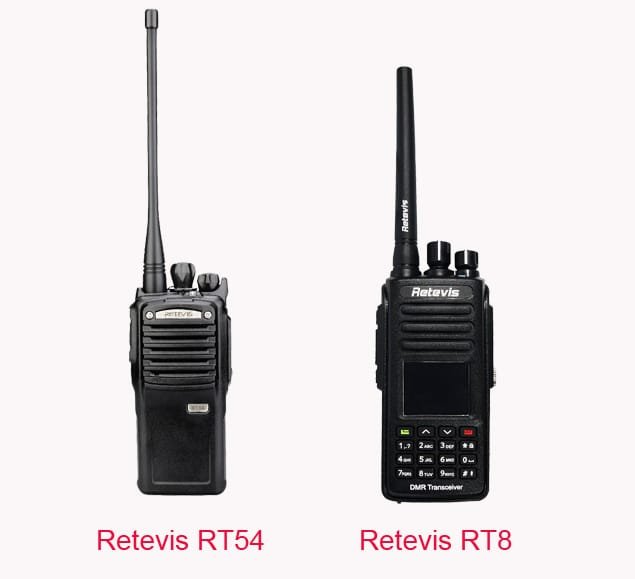 How do I apply?
Once you select the model, write a review plan and  leave it in the comments section below. Your plan should explain how you are going to do your review, and where you're going to post your reivew.
You can also share this blog with the hashtag #RetevisHalloweenGiveway to get more of your friends involved.
The winners will be announced on Oct 28th 2019.
2019 Retevis Halloween Giveaway details:
1,  How to apply?
Write a test plan for either RT54 or RT8 and leave it in the comments for a chance to be selected. Winners will be selected based on the quality of their testing plan.
2, Application Time
Oct 14th – Oct 24th 2019
3, Review requirements
Once you have received your radio, you need to send us a link to your review within two weeks. If you haven't provided a link after two weeks you will be unable to take part in further Retevis Giveaway or other Retevis Free test program.
4, Where to share your review?
There is no require to share your post to a specific website. But you can share your review on social media(Facebook, Twitter, Instagram and etc), blog website, deal website or others.
If you really have no place to share, you can send your reivew to us, we will share it on our website.
5, Winners
We will select 10 winners (5 winners for RT8 and 5 winners for RT54)
6, Retevis reserves the right of final explanation.
We will announce the winner on Oct 28th 2019. Good Luck to everyone!
By the way, Retevis will have a big discount on model RT3, 50% OFF. The discount time will from 21th Oct to 31 Oct 2019.
If any question, please leave message here or contact us on email: partner@retevis.com
#RetevisHalloweenGiveaway Winners
Congratulations to our RT54 and RT8 winners!
We would like to thank everyone who applied to test our DMR radios!
You created some really thorough testing plans, and we're excited to see you put them into action. We know that we're going to get some incredibly useful feedback from all of you.
The testers for RT54 are:
@Giada Ferigo
@Russell Goss
@Cristian Miccoli
The testers for RT8 are:
@Buddy Brannan
@Sean Dickens
@Krzysztof
@Anthony Di Iorio
@Chuck Gysi
Congratulations! All the winners will receive the a confirmation email this week to claim your testing product. After you receive RT54 and RT8, please send a link(or review files with articles and videos)of your review within two week.
#RetevisHalloweenGiveaway
Email: Partner@retevis.com
Thank you all for your participation!